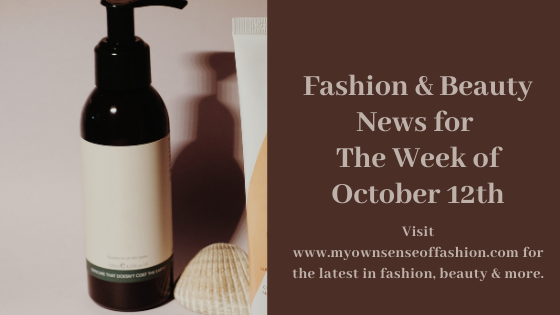 Fashion fans, it's been a while, but we are back again with another edition of the Fashion and Beauty News for the week of October 12th. Of course, a lot has changed in the whole as a whole since February, but we are here in case you need a breather. Here are a few breaking news stories courtesy of the beauty and fashion world this week.
Fenty Skin Instant Reset Overnight Recovery Night Cream Available on October 20th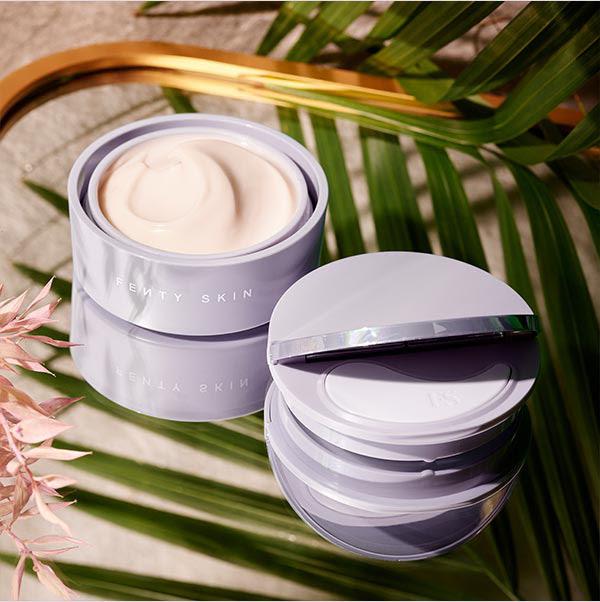 Fenty Skin Instant Reset Overnight Recovery Night Cream
Image Credit: Fenty Skin
At the beginning of this week, skincare line Fenty Skin announced the latest product Instant Reset Overnight Recovery Night Cream. According to their website, the product's purpose is to bounce back after one night & wake up to juicy skin. The rich gel-cream moisturizer instantly hydrates, reducing the look of fine lines and wrinkles. In just one week, pores and dark spots look better, too. The product will be available on October 20th exclusively on their website and retails for $40. Also, there will be a refill of the cream available for $36. Fenty Skin officially launched back in July 2020. We will keep you posted on all the latest.
Cardi B X Reebok Collection Coming in November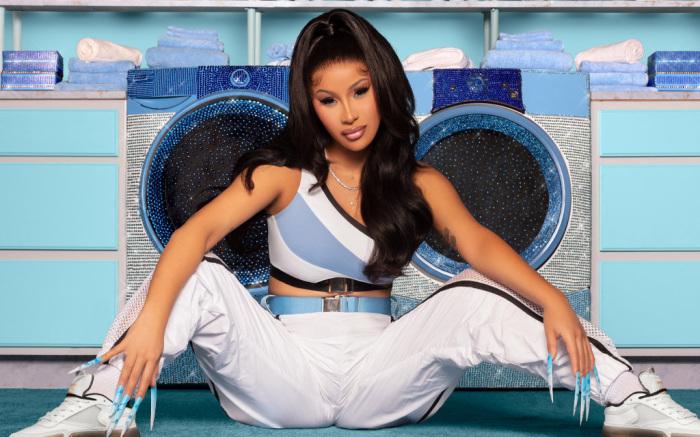 Cardi B models new sneakers from her first-ever Reebok footwear collection.
Image Courtesy: Reebok
On October 13th, Rapper Cardi B celebrated her 28th Birthday in style with the launch of 1st footwear collaboration with Reebok. According to Footwear News,  the line debuts in the form of a Reebok Club C. The sneaker takes inspiration from streetwear styles with its high-shine patent uppers and a see-through lifted midsole from dramatic flair.  The shoe consists of off-white colorway with hits of black accents is currently sold out in both adult and child-size for Reebok Club Cardi members.  However, the collection will be available again on November 13th.  Prices for children's sizes are $50 and $100 for adult size.   The rapper served as a brand ambassador for the sportswear since 2018.  Let us know if you will be checking out this collection.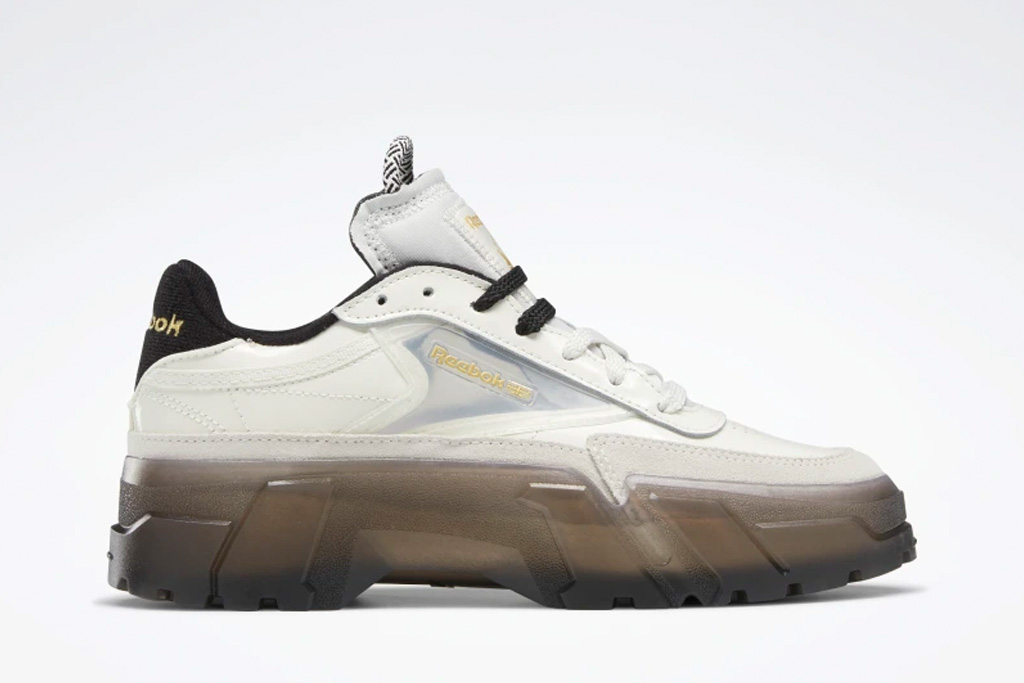 Reebok Club C Cardi for adults
Image Courtesy: Reebok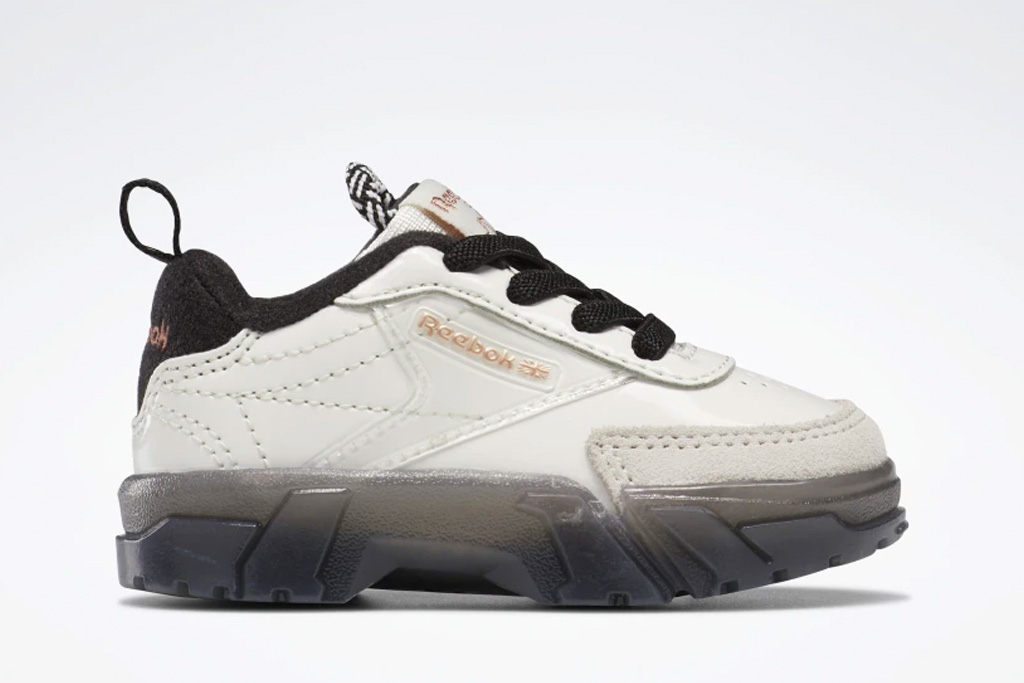 Reebok Club C Cardi for toddlers
Image Courtesy: Reebok
Torrid X Betsey Johnson Collection launches soon at Torrid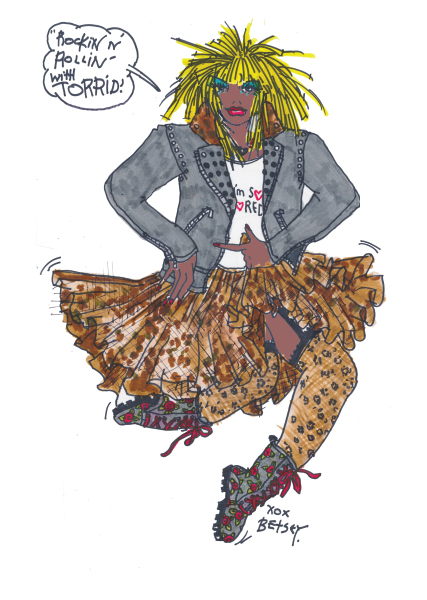 Torrid x Betsey Johnson Collaboration
A sketch of the new Torrid x Betsey Johnson Collection
Image Courtesy: Betsey Johnson
Calling all of our Torrid & Betsey Johnson fans. Designer Betsey Johnson has teamed with Plus-Size retailer Torrid for the Betsey X Torrid collection launching on October 26th. According to WWD,  the Torrid X Betsey Johnson collection will consist of sizes ranges from 10 to 30, launches on torrid.com, and in 200 Torrid locations.  Inspiration for the collection comes directly from their archives including sketches, fabrics, and runway imagery (1988 and 1989 runway shows).  It consists of 63 pieces in total, including 21 apparel items, 7 intimates, as well as jewelry, bags, keychains, sock sets, shoes/boots, and hosiery. The collection will be available for two seasons: Holiday 2020 and Spring 2021. Prices start at $15 for smaller accessories like the key chains and up to $228 for the shiny tulle strapless minidress.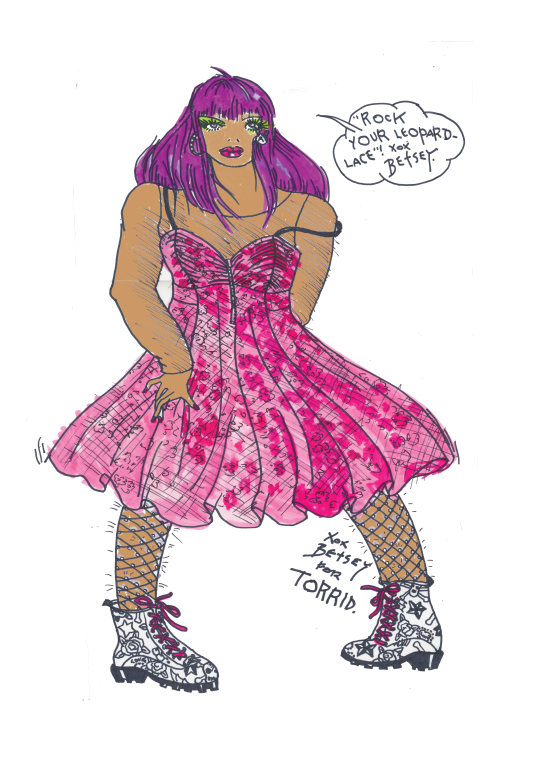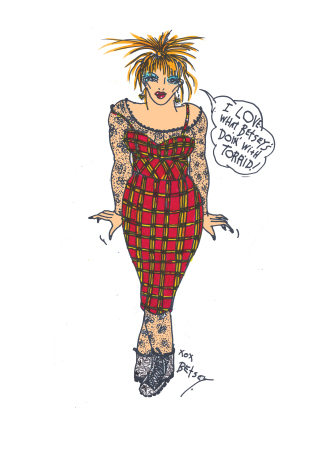 Torrid x Betsey Johnson Collaboration
A sketch of the new Torrid x Betsey Johnson Collection
Image Courtesy: Betsey Johnson
"I spent my high school and college years so in love with Betsey Johnson and what the brand was doing in the Eighties," Muñoz said. "I wanted it so bad but was never able to fit into it. I used to drive to her store in Topanga [Calif.] and get inspired, and then go home and make myself my own Betsey outfit. Getting to bring the brand to life for the Torrid customer is a dream come true."
Asked why she wanted to team with Torrid, Johnson told WWD, "I'm the lucky one. Torrid wanted to team up with me. I was happy to hear that the Torrid team wanted to try out 'Me' in their stores — the true-blue Betsey. My biggest supporter — Liz the CEO, grew up knowing and wearing clothing she created inspired by my stuff and made the collaboration happen — she just gets me."
Of course, we will keep you posted once this collection goes live.
Centric Brands Exits Bankruptcy
The final story involves Centric Brands. It was announced on Tuesday that Centric Brands is officially out of bankruptcy. According to Footwear News, the company has it has completed its financial restructuring and emerged from voluntary Chapter 11 proceedings. As part of the exit, it has implemented its reorganization plan, which was approved in the United States Bankruptcy Court for the Southern District of New York.
"Throughout this process, we operated seamlessly without interruption and remained focused on serving our valued partners," CEO Jason Rabin said in a statement. "We maintained excellent relationships with licensors and our supply chain — and ultimately delivered to our retailers."
Centric Brands is also the parent company to brands such as Zac Posen which we reported they acquired back in February.
There you have it. We have arrived at the end of the latest edition of Fashion & Beauty News of The Week. We hope you all are staying safe and hopefully, we will back for another edition.
What did you think of the stories included in this post? Will you be checking out the collections or products mentioned? Would like to see more Fashion and Beauty News? Let us know in the comments below.
All opinions expressed on the blog appear courtesy of Tamarah Brown for My Own Sense of Fashion © unless otherwise stated (i.e. interviews).  No use or reproduction may occur without the written consent of the author. This blog uses affiliate links that generate a small commission from purchases.
Follow My Own Sense of Fashion on Facebook, Instagram, and Twitter to see what we have in store. Let us know what topic you would like next on the blog.