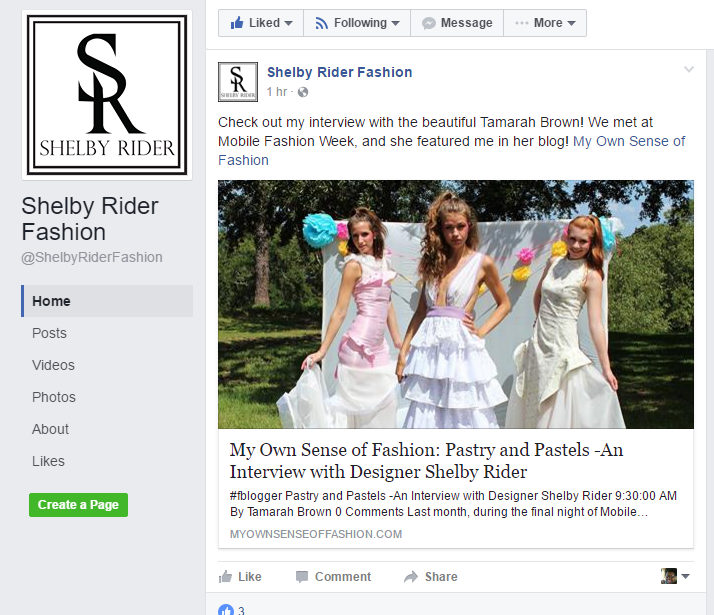 November 2016
Designer Shelby Rider mentioned our interview on her Facebook Fan Page.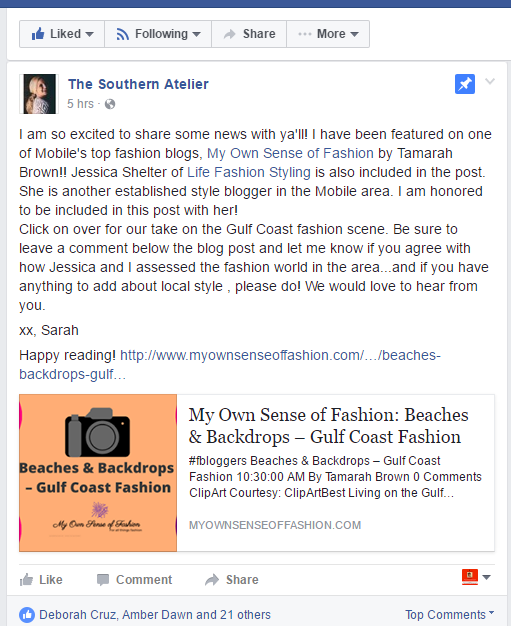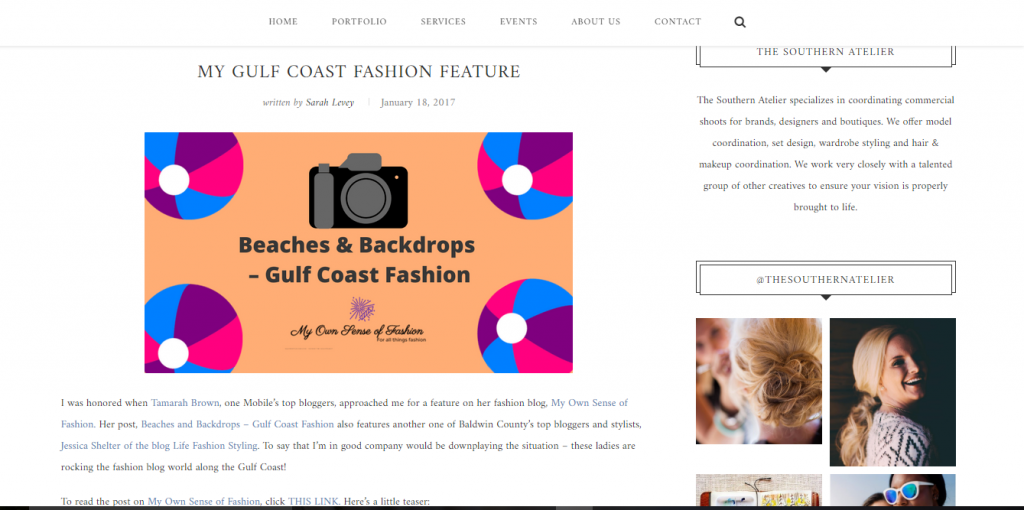 January 2017
The Southern Atelier Feature Facebook & Website Mention
Fellow local blog The Southern Atelier mentioned our feature on their Facebook Fan Page and website.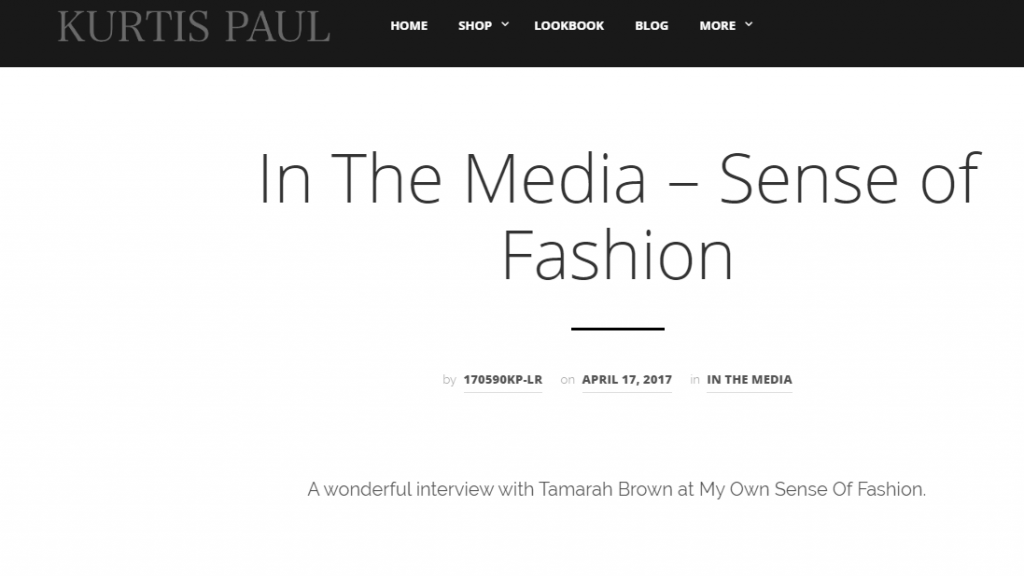 April 2017
Kurtis Paul Interview Mention on Website
Menswear line Kurtis Paul mentioned our interview on their website.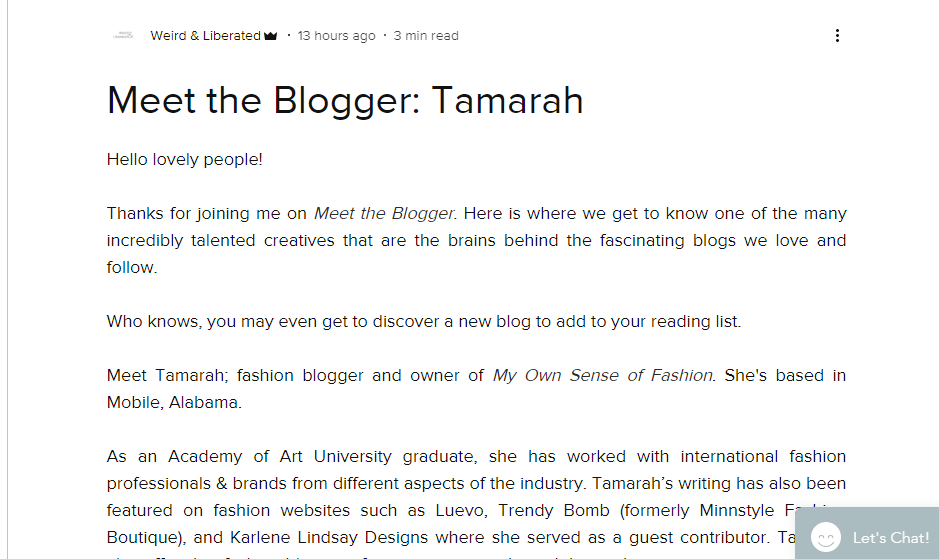 June 2020
Weird & Liberated Meet The Blogger Interview
South African Blog Blogger Weird & Liberated Meet Interview on her blog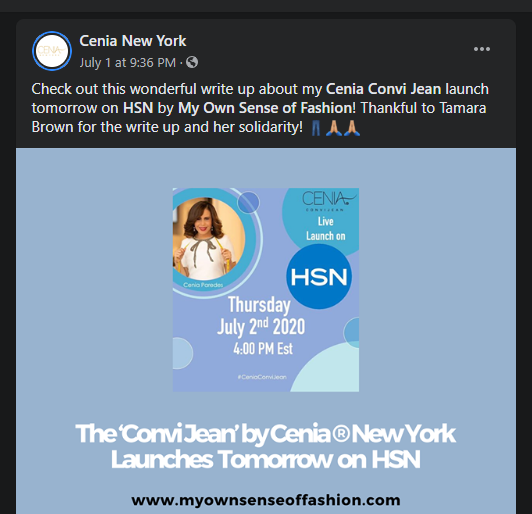 Ready-to-Wear brand Cenia ® New York mentioned our latest blog post about their Convi Jean launch at HSN on their Facebook page.