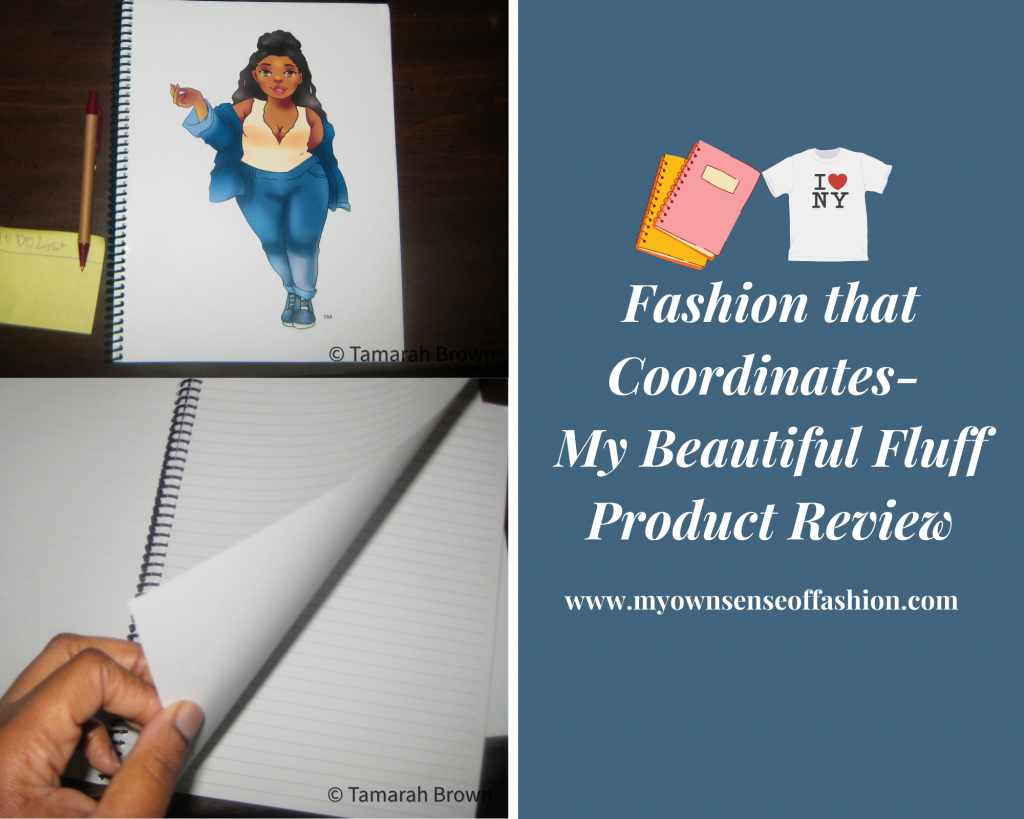 Image Credit: Tamarah Brown for My Own Sense of Fashion
Over the past few months like many people out there, I have been staying inside and grabbing more casual outfits. On a good day, I am most likely wearing a comfy tee and writing in my favorite notebook. Of course, it is fashion-forward and coordinated. I have found the perfect way to achieve this. Keep reading to find out more.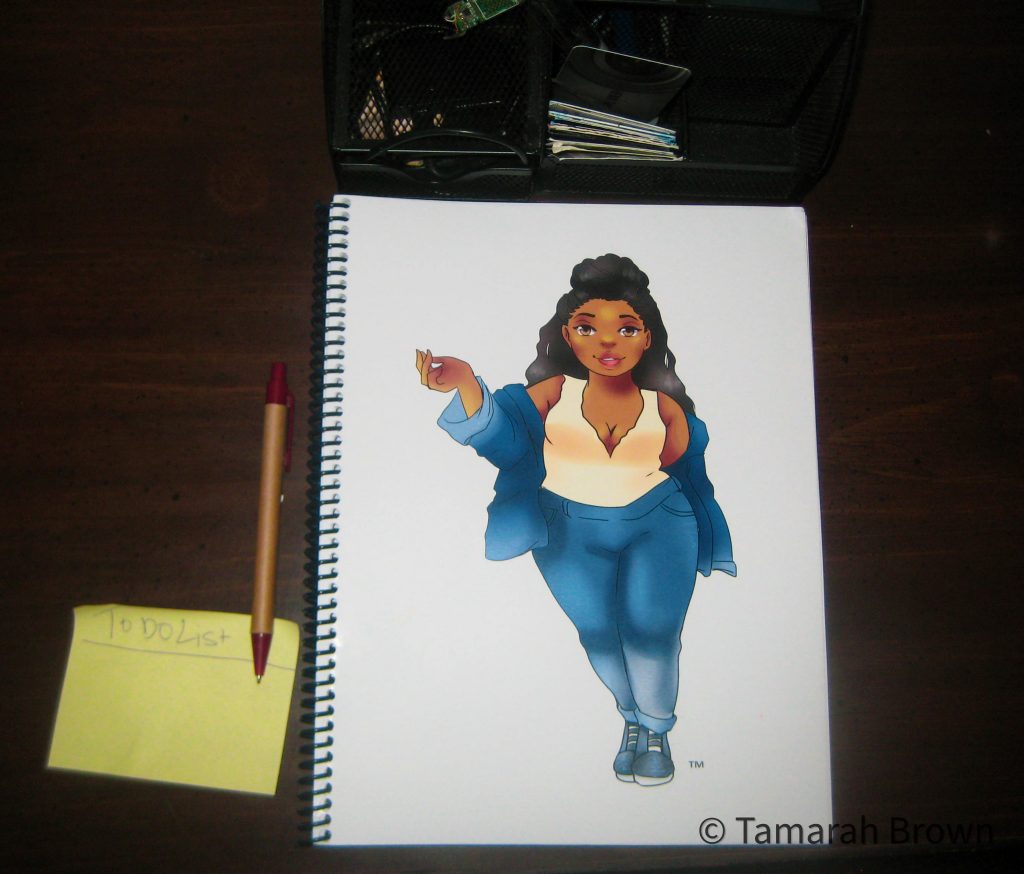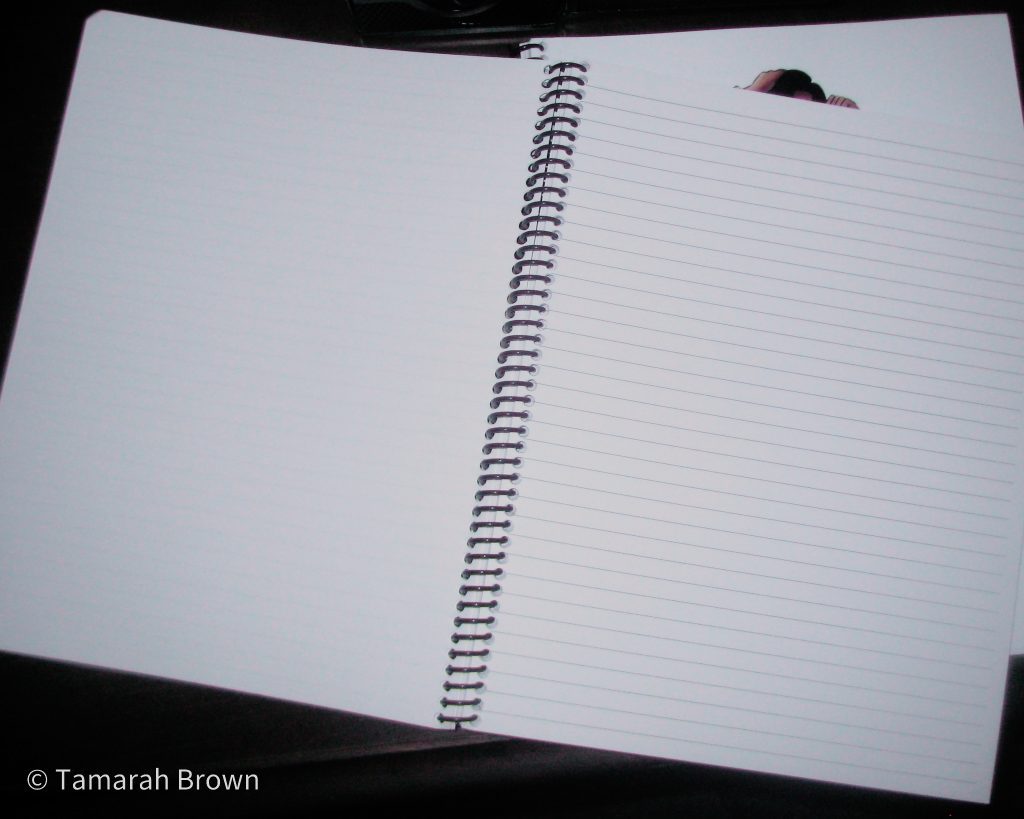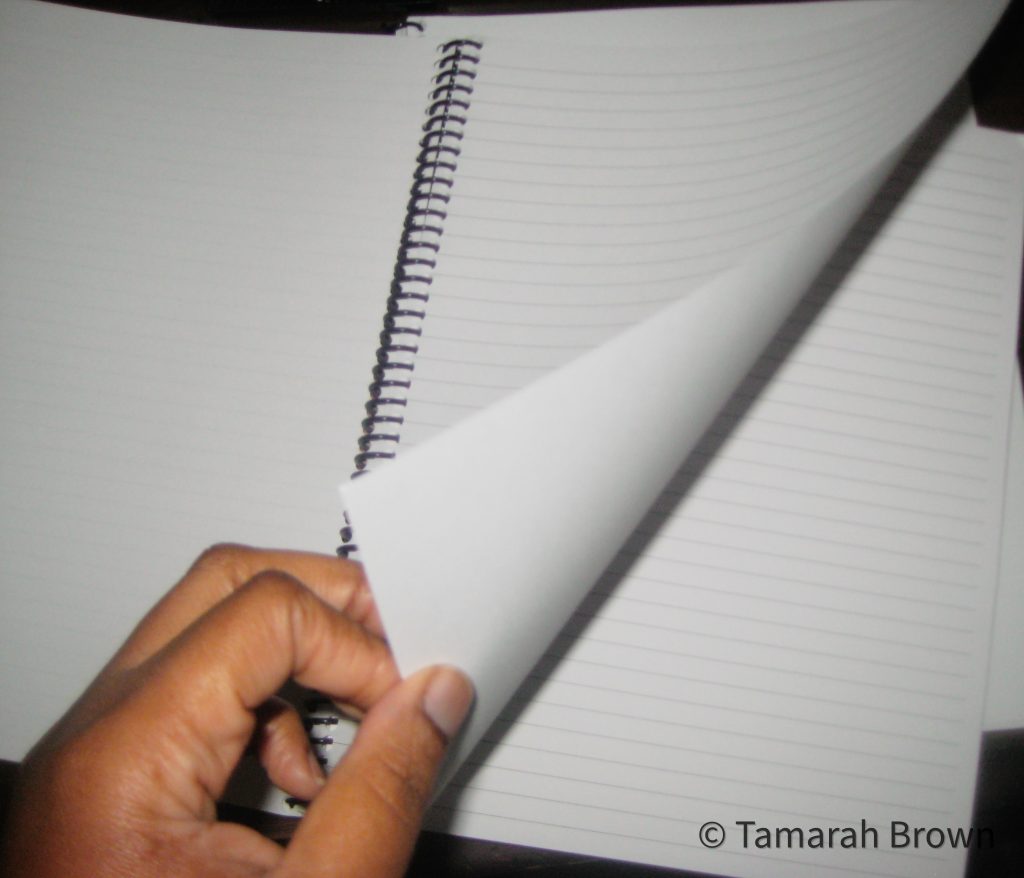 My Beautiful Fluff Lady in Blue notebook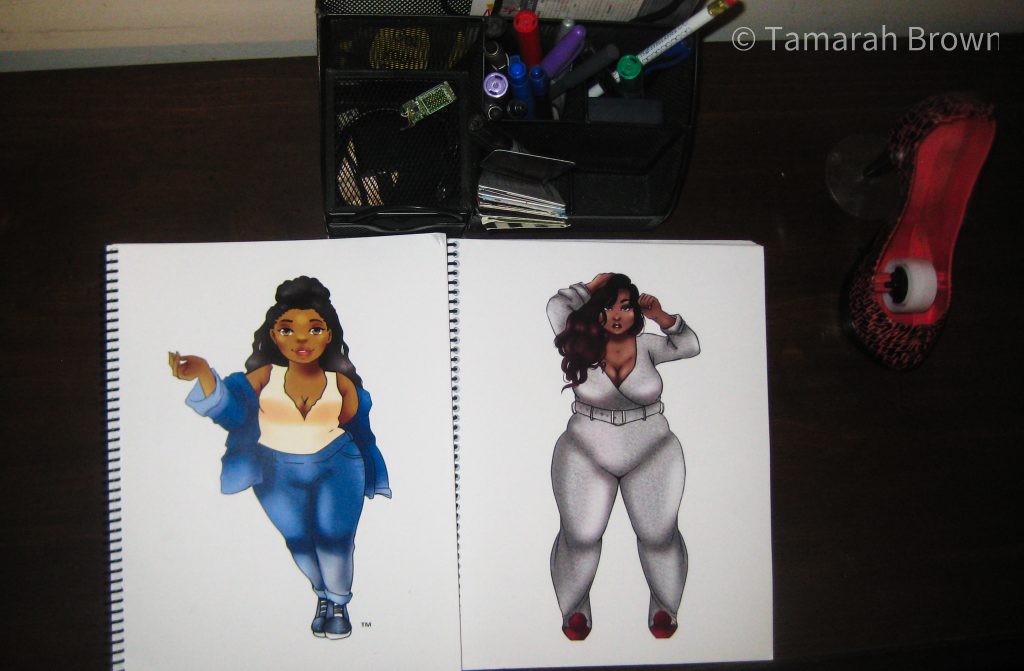 Image Credit: Tamarah Brown for My Own Sense of Fashion
Two things are among my top personal faves: notebooks and graphic tees. Plus Size Brand My Beautiful Fluff arrived at the right time. Notebooks have been pretty much a staple at different points in my life. They have contained study notes, assignments, and are now containing business notes. The latest addition to my collection is the Lady in Blue notebook. How cute is the drawing on the front cover? It is one of the main reasons why I selected this particular notebook. It also contains 100 lined pages that are perfect for my fellow avid notetakers. The notebook retails for $12.00 (currently sold out).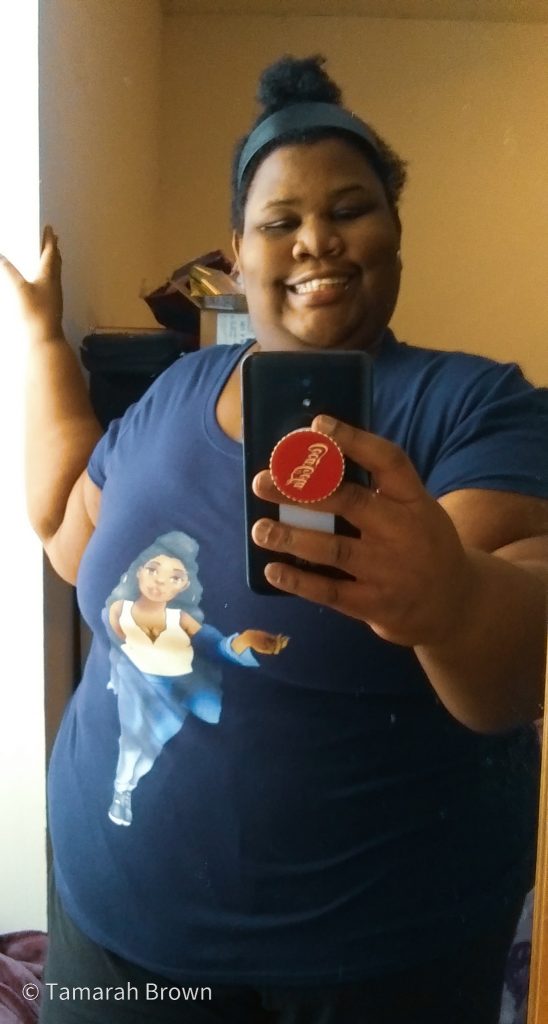 Blogger Tamarah Brown of My Own Sense of Fashion wearing My Beautiful Fluff Beautiful In Blue Women's Curvy Tee
Image Credit : Tamarah Brown for My Own Sense of Fashion
One of my go-to t-shirt choices these days are graphic tees. Not only are they super comfy, but having a cute design or empowering message is a bonus. I selected Beautiful In Blue Women's Curvy Tee. I ordered mine in size 4 (26-28) which is the largest size and the normal size I wear. It retails for $31.95 and available in five colors (Navy, Black, Hot Pink, and White). I selected it in Navy.
Fit
It is a very comfy fit true to size. This is usually the size I order for other graphic tees so I used it as a reference.
Color
If you have followed My Own Sense of Fashion for a while then you know Blue is my favorite color. All the color choices are really cute, but I like how the Navy complimented the drawing.
Style & Detailing
This tee can easily dress up or down depending on how you style it. I can wear it casually with my favorite pair of jeans or more dressed it up by pairing it with a cute jacket.
Final Thoughts
Overall, I am thrilled with the quality of the products and delivery time. All of my items arrived without any major issues. I even received a few extra goodies including Dual Facial Cleansing Brush and Facial Mask Applicator. What I appreciate most about My Beautiful Fluff is that there is a great quality range of products. Also, the size range goes to Size 26-28 which is not often always the case in Plus Size brands. The one thing I will say is the t-shirt does have a slight vinegar scent which is due to the printing process and will fade.
I couldn't end this review without a little something special for our readers. Use discount code #MOS15 to receive 15% off your purchase at checkout. This code expires on October 23rd.
Special thanks again to Brittany Washington & the whole My Beautiful Fluff team. Be sure to find My Beautiful Fluff on their website, Facebook, Instagram, Twitter, and Pinterest.
Are you a fan of graphic tees & notebooks? Want to know about My Beautiful Fluff? Let us know in the comments.
All opinions expressed on the blog appear courtesy of Tamarah Brown for My Own Sense of Fashion © unless otherwise stated (i.e. interviews). No use or reproduction may occur without the written consent of the author. This blog uses affiliate links that generate a small commission from purchases.
Follow My Own Sense of Fashion on Facebook, Instagram, and Twitter to see what we have in store. Let us know what topic you would like next on the blog.
*The products mentioned in this post were gifted by My Beautiful Fluff. All opinions expressed are my own. *