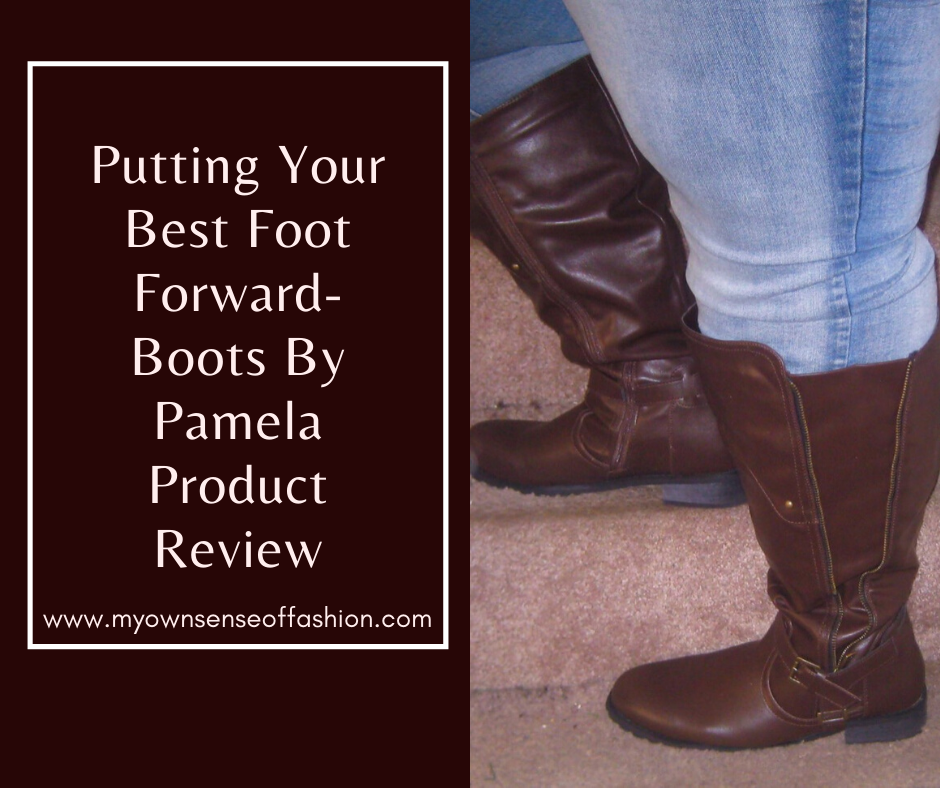 Blogger Tamarah Brown of My Own Sense of Fashion wearing Boots by Pamela "Chrissy" boots in Brown
Image Credit: Nicole Brown for My Own Sense of Fashion
I love to wear a good pair of boots especially during this time of year. However, I know from my own experience that boots aren't the easiest to find especially if you have wide calves. Ladies, thankfully there are great brands out there that have heard our pleas. Speaking of brands one of that has stepped up to the task is Boots By Pamela. Keep reading to find out more about this brand and their products available.
For those who aren't familiar, Boots By Pamela is a Canadian brand that specializes in wide calf fashion boots. I learned of the brand thanks to a few blogger friends and received the opportunity to review my own pair. Of course, you can imagine my excitement. There are several stylish options to choose from. However, I selected a pair of their Chrissy boots in Brown. Of course, I had to share all the details.
Packaging
The box is of great size and very organized. The only thing I will say I would consider an outside box other than the shoebox. My concern because it is the holiday season and just for those who live in large complexes like myself.
Color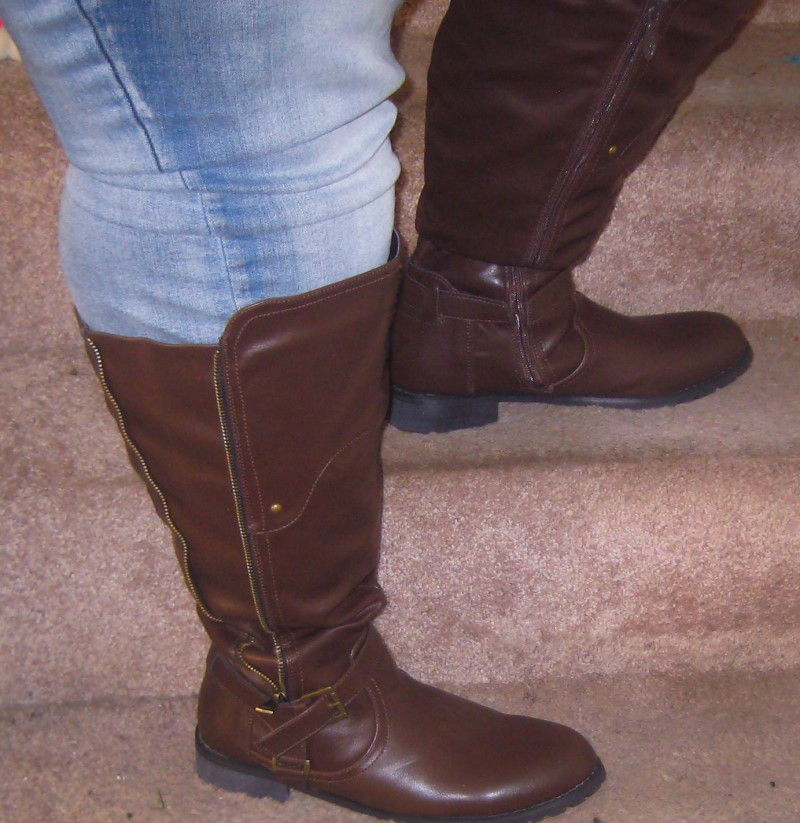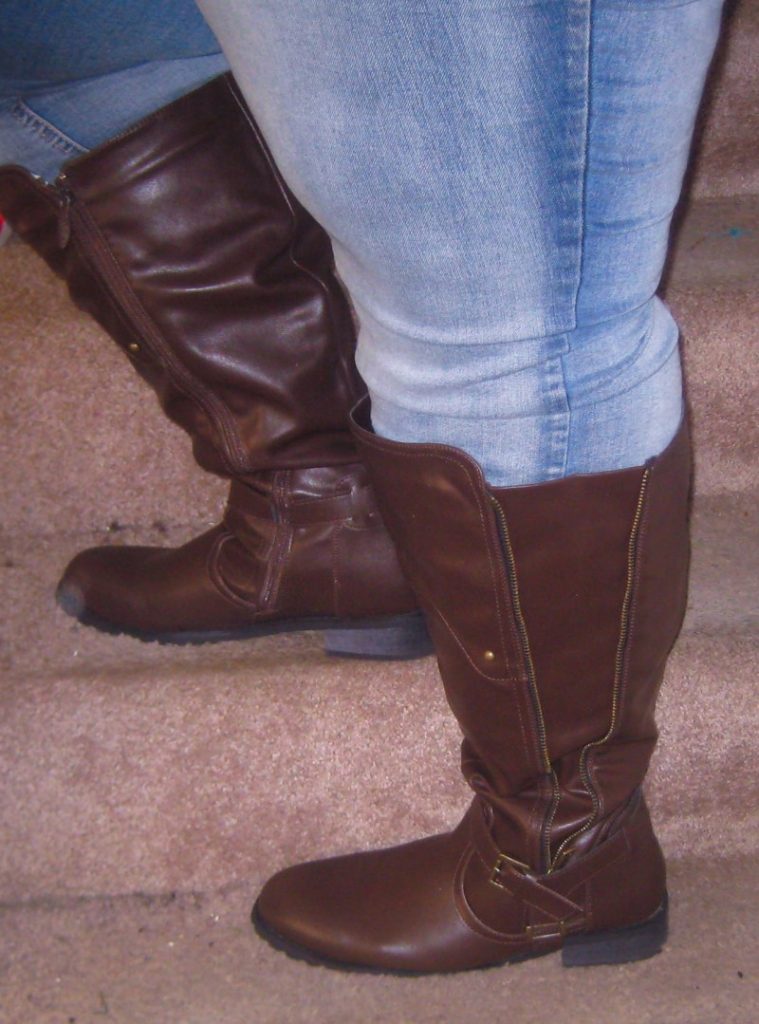 Image Credit: Nicole Brown for My Own Sense of Fashion
Due to the demand for the Black pair, I had to select Brown. However, once they arrived, I wasn't disappointed at all. The color is a rich shade of Chocolate Brown which you truly appreciate more in person. They are easily paired casually (i.e. jeans & t-shirt) or formally (dress pants and blouse or dresses).
Style & Detailing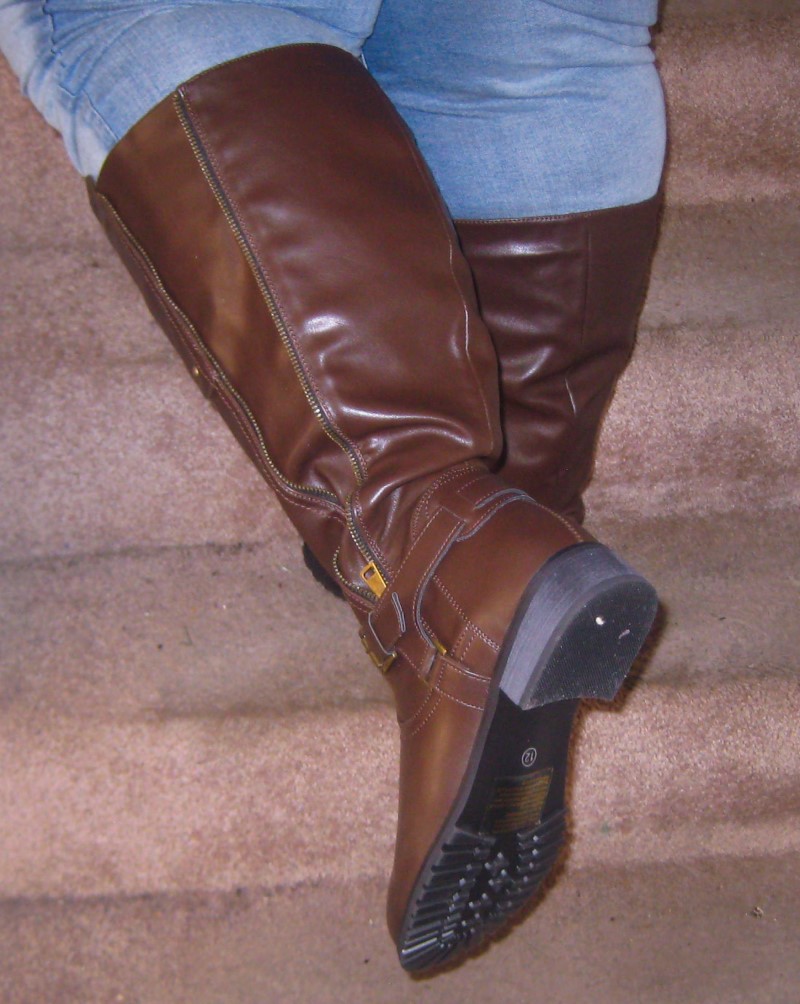 Image Credit: Nicole Brown for My Own Sense of Fashion
I love the length of the boots. Honestly, I have been on the hunt for boots like this for a while so they arrived at the perfect time. If you have followed My Own Sense of Fashion for a while then you know we are all about details. They also feature a saddle buckle detail on the side. What is great about it is that you can easily adjust it depending on your preference. The 1/4'" heel gave me a little extra boost of height without being more than I am comfortable with. The final detail to point out is the side zipper. Finding a quality zipper is not always ideal. I am happy to report I didn't have any major issues while trying them own.
Fit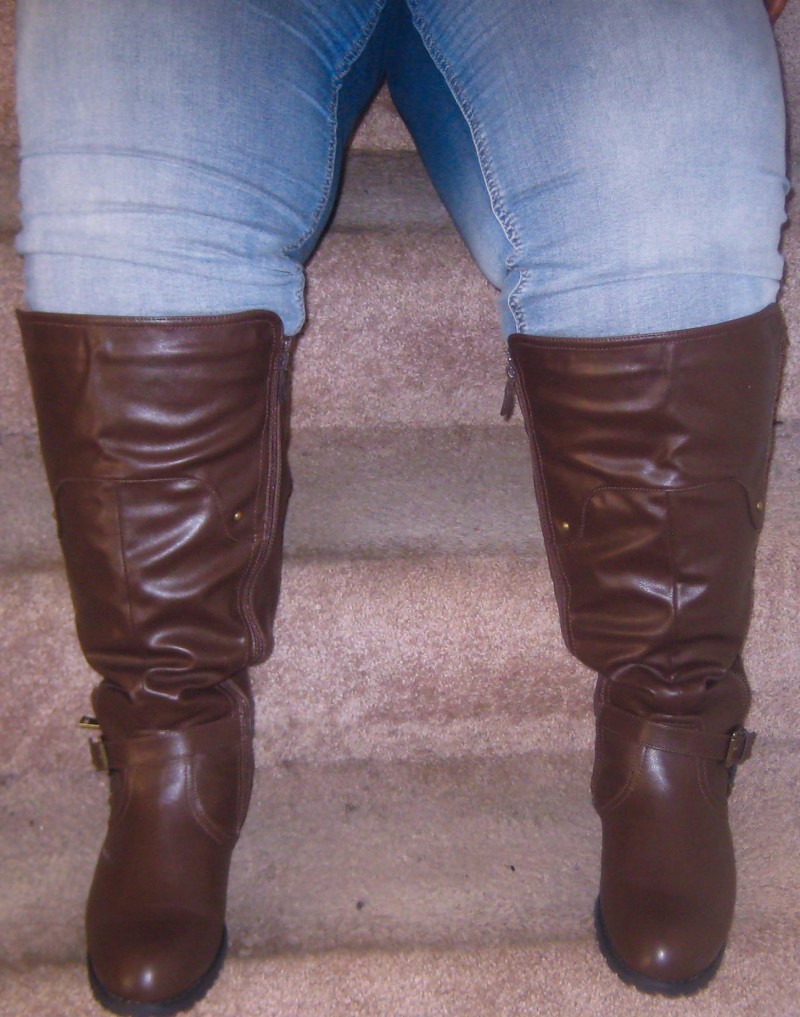 Image Credit: Nicole Brown for My Own Sense of Fashion
One of my major deciding factors when purchasing boots is definitely the fit. When it comes to boots, I tend to size up especially when I am unsure of the size. I ordered my pair in size 12 (the largest size). The fit is very comfortable. However, the side zipper reveals extra when unzipped just in case you need a little more room.
Final Thoughts
Overall, I am impressed with my boots. They are made for 100% Polyurethane Vegan Leather which is great for those eco-fashionistas out there. One thing I would suggest is to invest in boot spray to protect your boots against scuffs & etc.
The Chrissy boots retail for $159.50 CAD (Canada) which comes to around $120 USD (United States).
I couldn't end this review without something for my ladies. Use my code #BBP21 to receive 10% off of your purchase at checkout.
Special thanks to Pamela Gross Ammeter & the whole Boots By Pamela team. Be sure to find Boots By Pamela on their website,Facebook & Instagram.
Are you a fashion boot lover? Are you searching for wide-calf fashion boots? Have any additional questions? Let us know in the comments.
All opinions expressed on the blog appear courtesy of Tamarah Brown for My Own Sense of Fashion © unless otherwise stated (i.e. interviews). No use or reproduction may occur without the written consent of the author. This blog uses affiliate links that generate a small commission from purchases.
Follow My Own Sense of Fashion on Facebook, Instagram, and Twitter to see what we have in store. Let us know what topic you would like next on the blog.
*This product was gifted by Boots by Pamela. All opinions expressed in this post are my own.*