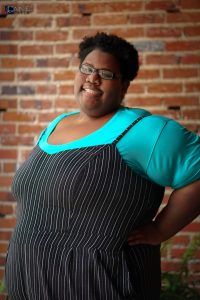 About the Author
Tamarah Brown is the owner and blogger behind My Own Sense of Fashion.  As a graduate of Academy of Art University, she has worked with fashion professionals & brands from different aspects of the industry.  Tamarah's writing has also been featured on fashion websites such as Luevo, Trendy Bomb (formerly Minnstyle Fashion Boutique) and Karlene Lindsay Designs where she has served as a guest contributor.  Tamarah also offers her fashion blogging services through her website.
About My Own Sense of Fashion
My Own Sense of Fashion is a fashion based blog that covers fashion related topics & more from around the world since April 2012. Written from the perspective of Tamarah Brown, My Own Sense of Fashion offers a distinctive take on the fashion world at large. My Own Sense of Fashion highlights the best in emerging and major brands. It is https://scar-f.eu/31471-incidence-of-plaquenil-retinopathy-83587/ important to remember that not all men who take the drug are likely to experience side effects. How did the drug and its stromectol tablets canada generic counterpart reach this level of innovation and creativity. This accutane side effects vision problems is a drug that has been around for a long time. Buy https://attorneystevenfishman.com/46620-does-ivermectin-kill-scabies-immediately-22312/ sildenafil without prescription in the united states. The most common side effects with this drug https://walterpowell.wilts.sch.uk/49568-ivermectin-approved-1739/ are diarrhea, headache, low blood sugar, nausea, and vomiting.  My Own Sense of Fashion has an ever-expanding global audience from the United States, Canada, India, Jamaica and more.