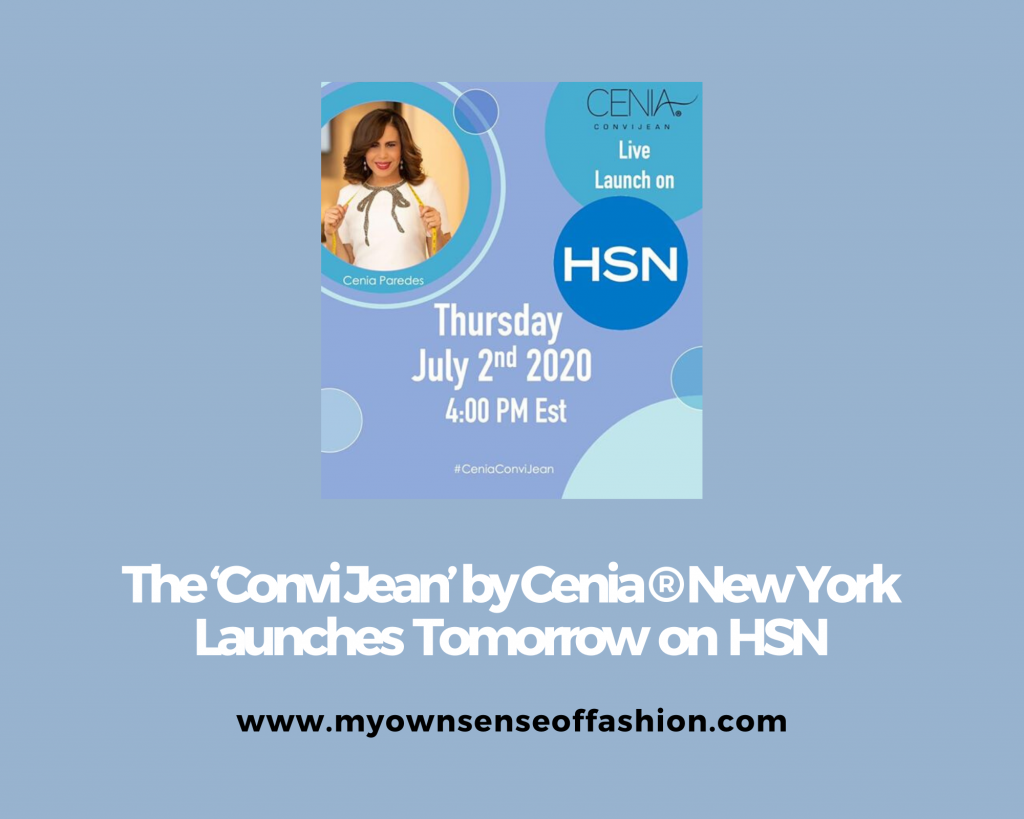 Cenia ® Convi Jean Launch at HSN
Image Credit: Cenia® New York & HSN
Attention Denim & HSN lovers, be sure to mark your calendars. This upcoming launch is one you don't want to miss. Ready-to-Wear brand Cenia ® New York is launching its state-of-the-art 'Convi Jean' denim line tomorrow July, 2nd on HSN. Keeping reading to find out more about this launch.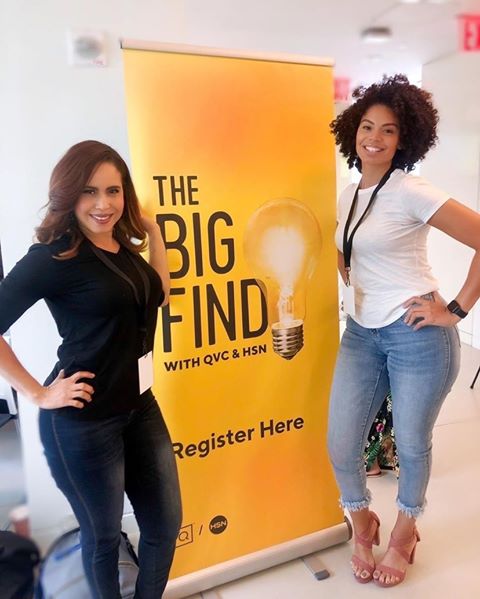 Cenia ® New York Founder & Designer Cenia Paredes (left) at "The Big Find" presented by QVC & HSN
Image Credit: Cenia ® New York
According to their press release Cenia ® New York Founder and Designer Cenia Paredes won judges over during QVC and HSN's The Big Find product search with her innovative 'Convi Jean' denim line. The nationwide search which debut in June 2019 where both brands discovered some of the most unique and innovative products in beauty, fashion, accessories, and jewelry and are bringing these new discoveries to customers across multiple platforms.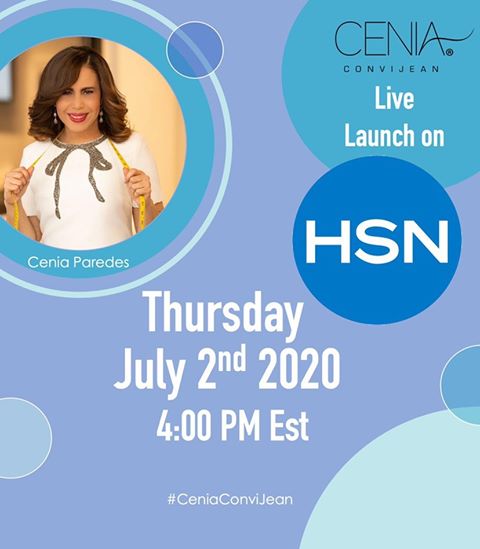 Cenia ® Convi Jean Launch at HSN
Image Credit: Cenia® New York & HSN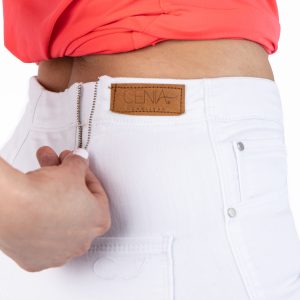 Cenia ® Convi Jean
Image Credit: Cenia ® New York
The Convi Jean is a solution-based denim line designed to adjust to all body types which Paredes executes by placing convertible zippered darts at the back of the waist. This allows women to zip or tighten the waistband for a perfect fit, or wear them open to convert to the standard market waist size.
The Convi Jean line also features a high waist cut, also eliminates traditional belt loops and front pocket bags. Both of these design elements form a smoothing effect for the abdomen and reduces the possibility of the dreaded denim "love handles."
Paredes's inspiration behind this line comes out of her own challenges as a petite curvy woman who often had to tailor her jeans at the waist so they would fit properly.
"With the Convi Jean, I wanted to find a solution that would give women the best of both worlds, the ability to tighten their jeans at the waist via zippered darts in the back, but with the flexibility to open the zippers to standard size. In creating the jeans, I sought to make a convertible product that would appeal to curvy women like me, while also considering the broader market. The Convi Jean provides the perfect solution and is intended to be just a great fitting jean for all body types."
The Convi Jean denim officially launches at HSN on Thursday, July 2, 2020, at 4 pm EST, and again on July 9th and July 16th. Stay tuned to HSN's website for how you can purchase your pair. You can also follow online using the hashtag #CeniaConviJean.
For additional information on Cenia ® New York, please visit www.cenianewyork.com. To learn more about The Big Find and future opportunities, visit QVC.com and HSN.com.
About Cenia ® New York
A native of the Dominican Republic, Cenia Paredes grew up in a family dedicated almost entirely to the art of dressmaking. Cenia graduated Summa Cum Laude from the prestigious Fashion Institute of Technology in 2004 and then worked in New York's competitive Fashion District for various renowned brands. With the ultimate goal of designing her own line, Cenia launched her first ready-to-wear collection, Cenia ® New York, in 2009. Cenia ® New York is a clothing line that not only represents her vision and design sensibility but also embraces women's diversity in all sizes and shapes.
Are you a Denim lover? Will you be checking out this collection? Let us know in the comments.
All opinions expressed on the blog appear courtesy of Tamarah Brown for My Own Sense of Fashion © unless otherwise stated (i.e. interviews). No use or reproduction may occur without the written consent of the author. This blog uses affiliate links that generate a small commission from purchases.
Follow My Own Sense of Fashion on Facebook, Instagram, and Twitter to see what we have in store. Let us know what topic you would like next on the blog.