On Tuesday, Keds released their latest designer collaboration collection with Dusen Dusen.  The collection includes two pairs of shoes that pairs the well-known patterns from Dusen Dusen Designer & Founder Ellen Va n Dusen.  Ladies can pick their favorite between the Keds x Dusen Dusen Champion Stripe & Keds x Dusen Dusen Champion Spill (available in Cream and Green Multi).  The shoes include Keds' all-new cushiony Dream Foam™ footbeds for everyday comfort & are priced at $69.95.   
Keds x Dusen Dusen Champion Stripe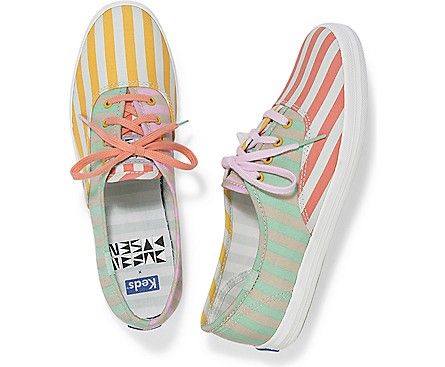 Keds x Dusen Dusen Champion Spill (Cream Multi)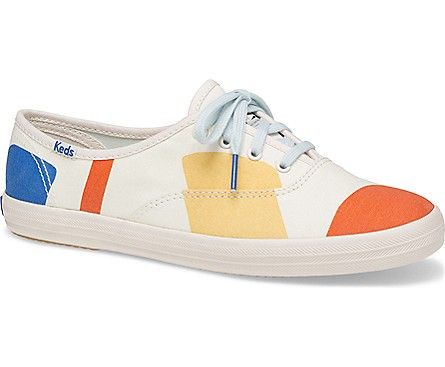 Keds x Dusen Dusen Champion Spill (Green Multi)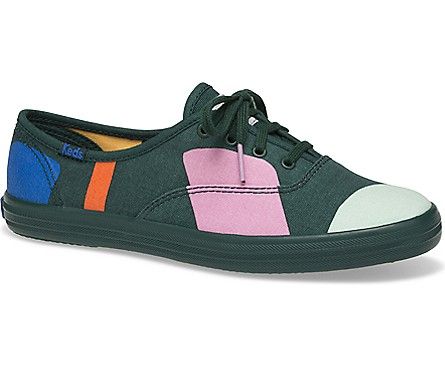 "Keds follows a similar model to the way I like to work at Dusen Dusen—using a classic shape as a canvas to experiment with color, pattern, and shape. It was really fun to translate my work to a shoe. I recently learned that Keds was the first sneaker company to make shoes for women, which I think is so cool. I'm happy to be working with a brand that is forward thinking at its core and has opened the world up for women in a novel way." – Ellen Van Dusen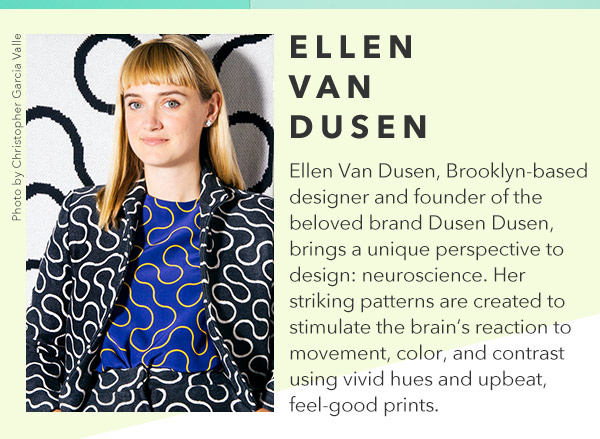 With a background as interesting as the bold patterns that have become her signature, Brooklyn-based designer Ellen van Dusen brings a unique perspective to design: neuroscience. Creating her own major at Tufts University, she bridged her love for design and psychology, studying how the brain reacts to different aesthetics. Her striking patterns are created to stimulate the brain's reaction to movement, color, and contrast using angular shapes, vivid hues, and upbeat, feel-good prints.
Are you a fan of Keds or Dusen Dusen? Do you have a favorite pair? Let us know in the comments.
All opinions expressed on the blog appear courtesy of Tamarah Brown for My Own Sense of Fashion © unless otherwise stated (i.e. interviews). No use or reproduction may occur without the written consent of the author. This blog uses affiliate links which generates a small commission from purchases.
Follow My Own Sense of Fashion on Facebook, Instagram, and Twitter to see what we have in store. Let us know what topic you would like next on the blog.