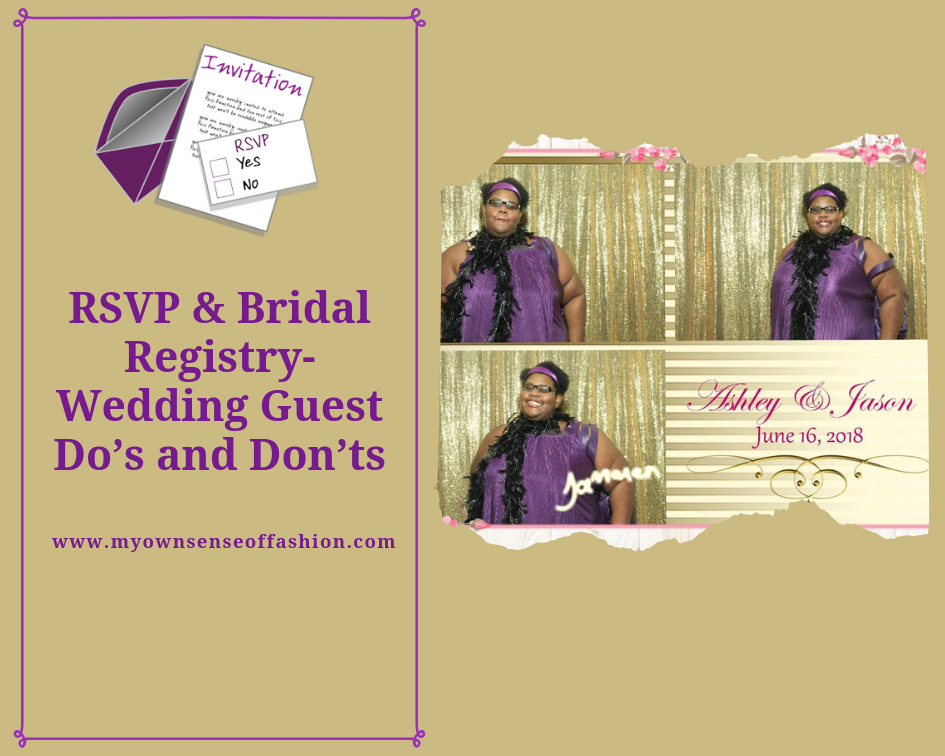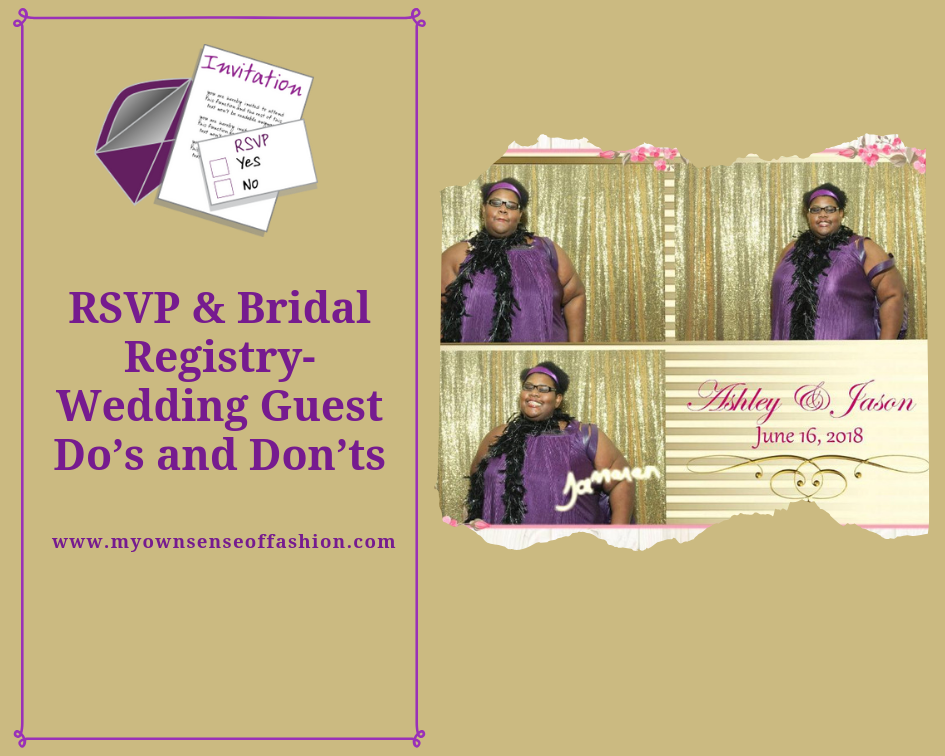 Blogger Tamarah Brown for My Own Sense of Fashion
Image Credit: Clker & Edward Brewster for Photoholix Photobooth
Congratulations, you have been invited to attend an upcoming wedding. Never attended a wedding before? This post is just for you. I attended a good friend's wedding last Summer and I have a list do's and don'ts to help you. Keeping reading and take some notes if you like.
Be Sure to Send Back the RSVP
If you are now you attending the wedding then definitely send back the RSVP. Don't add unnecessary stress to the happy couple. Of course, include a cute card.
Go for Smaller Ticket Items on the Wedding Registry
If you are on a budget then look for smaller ticket items on a wedding registry. You just might buy more than one gift.
Don't Arrive Late
We know you can't control traffic and etc. However, avoid being late if you can. If you arrive a little early you can find your seat. Also, the last thing you want to be is a distraction.
Take Pictures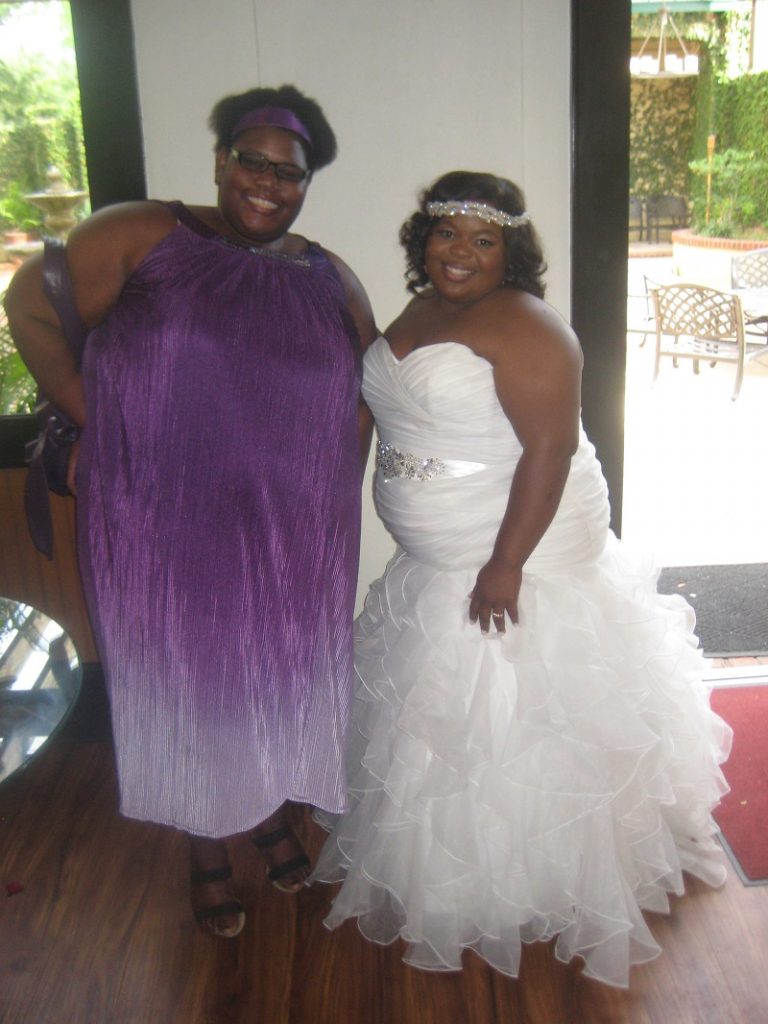 The Bride (right) and I (left)
Image Credit: Veronica Robinson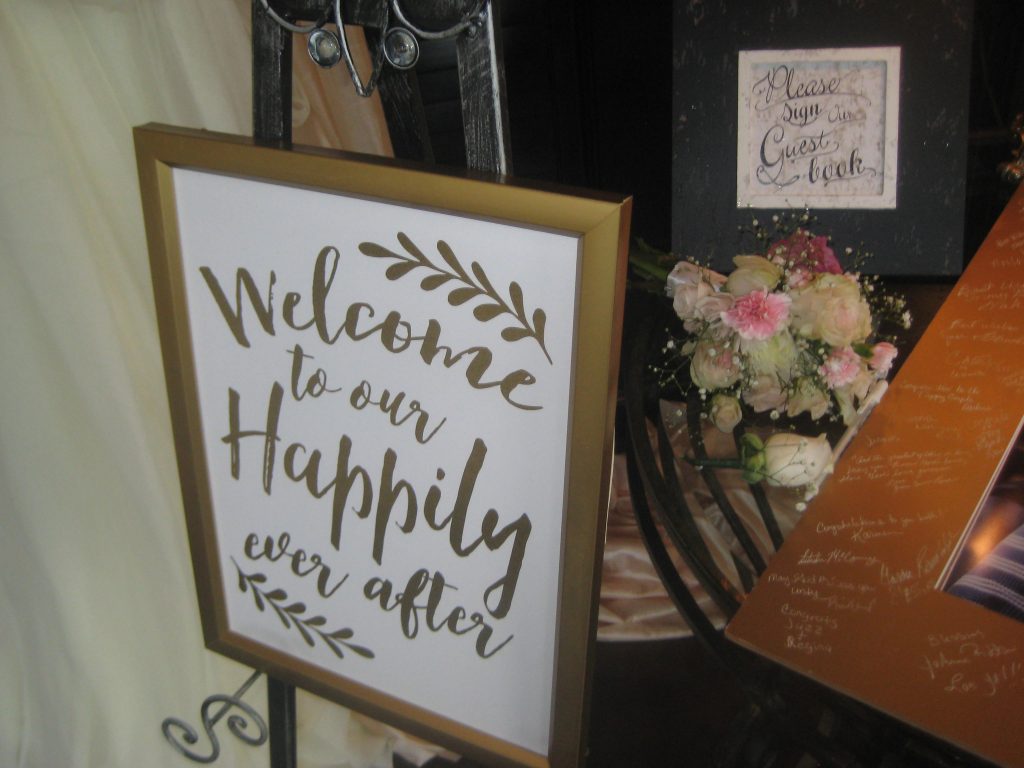 Welcome Sign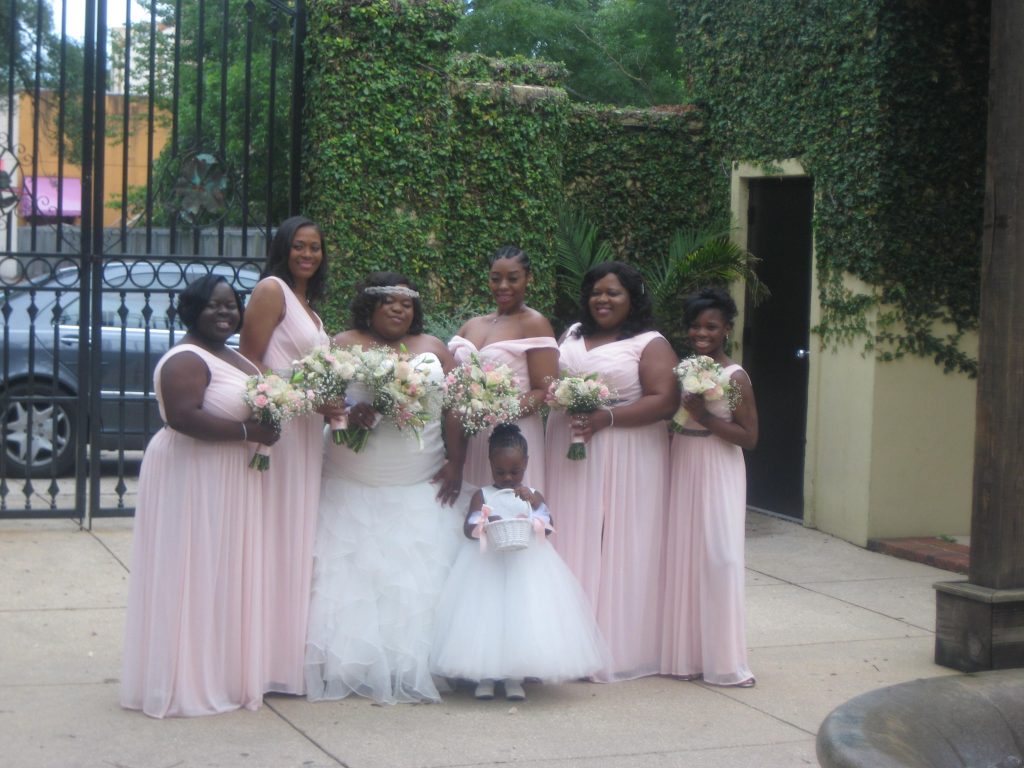 The Bridal Party
Image Credit: Tamarah Brown for My Own Sense of Fashion
Of course, what's a wedding without pictures. Make sure you have your phone or camera charged especially if you plan on taking plenty of pics. Don't forget to use the couple's hashtag when you post.
Dress to Impress, but Don't Outshine the Bride
We all know it's a faux pas to wear white to a wedding. However, you can pull your best photo-ready look without taking focus away from the bride. Also, if there is a dress code try to follow it. Remember you most likely will be in a few pictures.
Mingle & Be Courteous
Weddings are a great way to meet new people. Also, it doesn't hurt to be nice. Don't be that "Wedding Guest". You never know who you might encounter.
Take Part in The Reception Activities
Have fun at the reception by taking in the activities. Get your selfie on at the photo booth or etc.
Say Thanks
Last, but certainly, not least thank the couple for inviting you to be part of their special day. Let them know before heading out (if possible) or just send them a thank you note afterward. You already know how much I love a good thank you card.
Those are just some tips. Hope they help you out before attending your next wedding. Have you been invited to any weddings? Are attending any upcoming weddings? What are some of your tips? Let us know in the comments.
All opinions expressed on the blog appear courtesy of Tamarah Brown for My Own Sense of Fashion © unless otherwise stated (i.e. interviews). No use or reproduction may occur without the written consent of the author. This blog uses affiliate links which generates a small commission from purchases.
Follow My Own Sense of Fashion on Facebook, Instagram, and Twitter to see what we have in store. Let us know what topic you would like next on the blog.