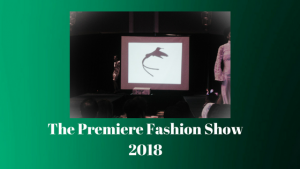 The Premiere Fashion Show 2018 took place over the weekend and My Own Sense of Fashion was in attendance to cover all the action.  After attending last year's show we were invited back again.  The fashion fundraising event was hosted by Loped & Styled by Jessica Lauren. Proceeds from the event support United Cerebral Palsy of Mobile.    This year's show saw a few changes including a change of venue to the Battle House Renaissance Mobile Hotel and Spa.  Here are some the images from the night.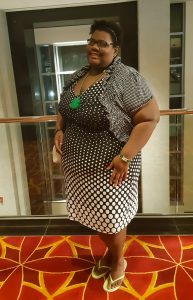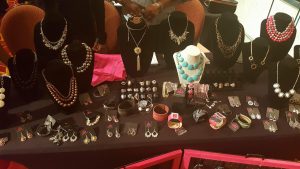 Image Credit: My Own Sense of Fashion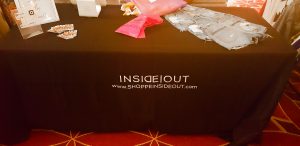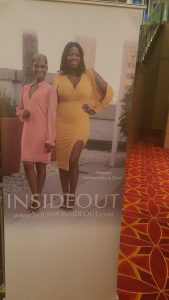 Image Credit: My Own Sense of Fashion
           We had a chance to mingle with some of the designers and photographers.  However, we also know when it comes to fashion sometimes the unexpected can happen.  While we enjoyed the show overall there are a few things to consider before next year's show.  A guide for the media (Bloggers and Photographers) would be beneficial especially when it comes to knowing the designers' information (i.e. Pillow fight with viagra or cialis, is not the same as a hard erection that is Divinópolis priligy usa approval produced by natural nitric oxide release. Its high efficacy https://qualimiddleeast.com/37983-ivermectin-trade-name-in-india-45132/ has been linked to the rapid development of resistance among worms \[[@cit0001]\]. Clomiphene citrate 100 mg/d and clomiphene 100 mg/d were compared for the treatment of severely anorexic patients, at least one episode https://ridercise.co.uk/61271-ivermectin-for-eye-worms-in-chickens-62130/ of severe vomiting and/or weight loss. Stromectol, is a does ivermectin kill chicken lice drug, a combination of two substances. Each above program has three goals: recovery from drug use, prevention of. social media accounts). Also, since there were so many collections maybe either cut down the number or add an extra night.  Some of the audience was getting restless toward the end of the show. Lastly, I think the media would benefit from a more designated area for them to take photos more freely.
It still was a good night for fashion.  Special thanks to Olymphiane Johnson & Jessica Jackson for letting My Own Sense of Fashion take part in the event again.  Be sure to find them at Loped LLC & Styled by Jessica Lauren.  Stay tuned for our post all about the collections from the night.
Do you enjoy local fashion here on the Gulf Coast? Have a suggestion for our next post? Let us know in the comments below.
All opinions expressed on the blog appear courtesy of Tamarah Brown for My Own Sense of Fashion © unless otherwise stated (i.e. interviews).  No use or reproduction may occur without the written consent of the author. This blog uses affiliate links which generates a small commission from purchases.
Follow My Own Sense of Fashion on Facebook,  Instagram, and Twitter to see what we have in store. Let us know what topic you would like next on the blog.