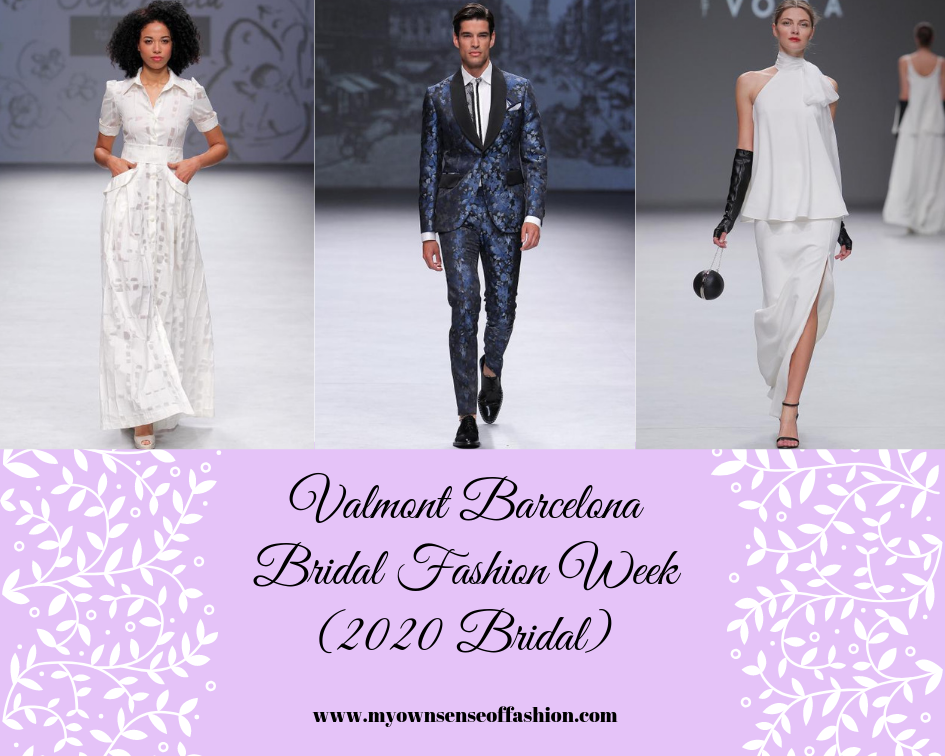 After the New York collections, Bridalwear recently took a trip to Europe specifically Barcelona, Spain. Valmont Barcelona Bridal Fashion Week wrapped up over the weekend. This season show also marks the first show since their partnership with Swiss, family-run, luxury cellular cosmetics company Valmont. Although, the name changed the show still consisted of all the elements we have come to expect from Barcelona Bridal. Speaking of bridal, check out some of the collections from the week.
Day 1 (4/23/19)
"Cala"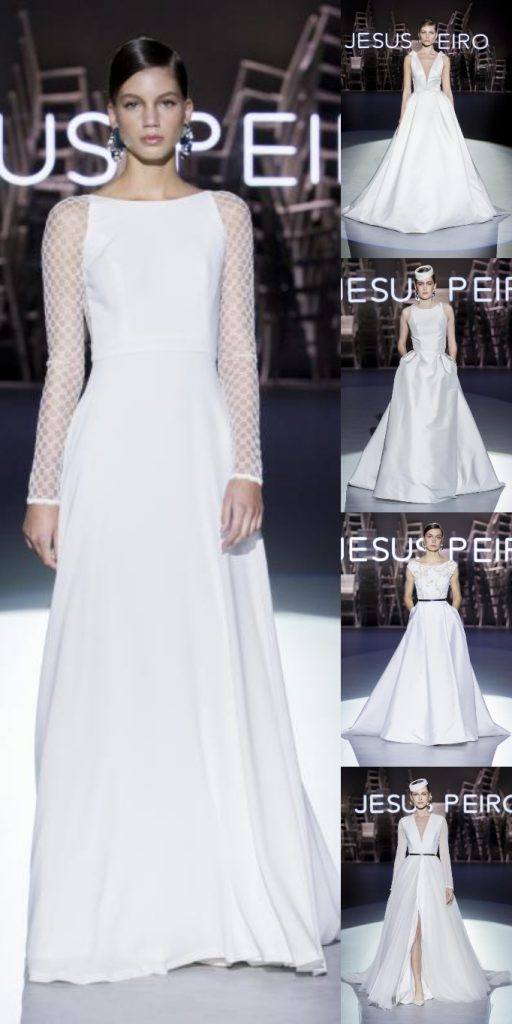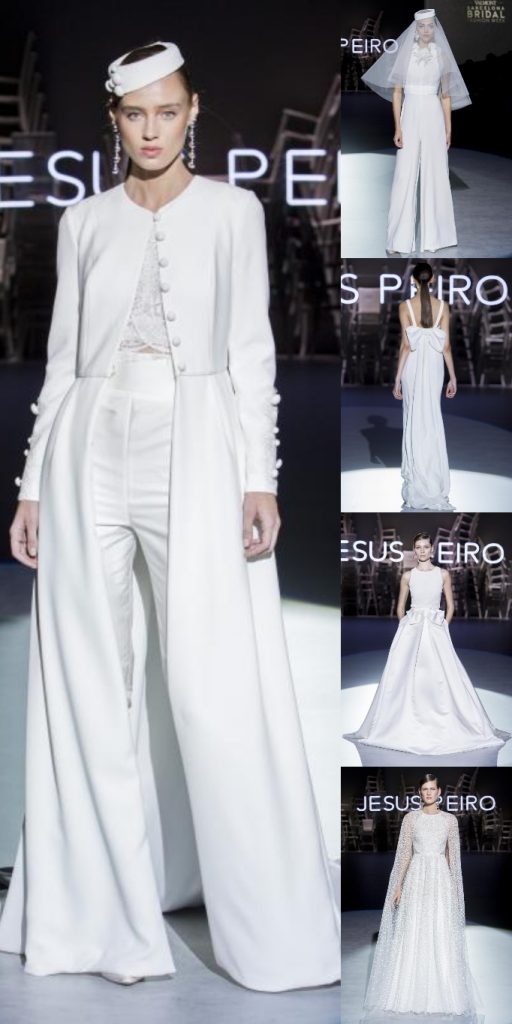 Image Credit: Valmont Barcelona Bridal Fashion Week
The beauty of the lily influences Jesús Peiró's bridal collection and brings luminous whiteness to its pieces.
We loved the hats and pantsuits looks.
"A New Bloom"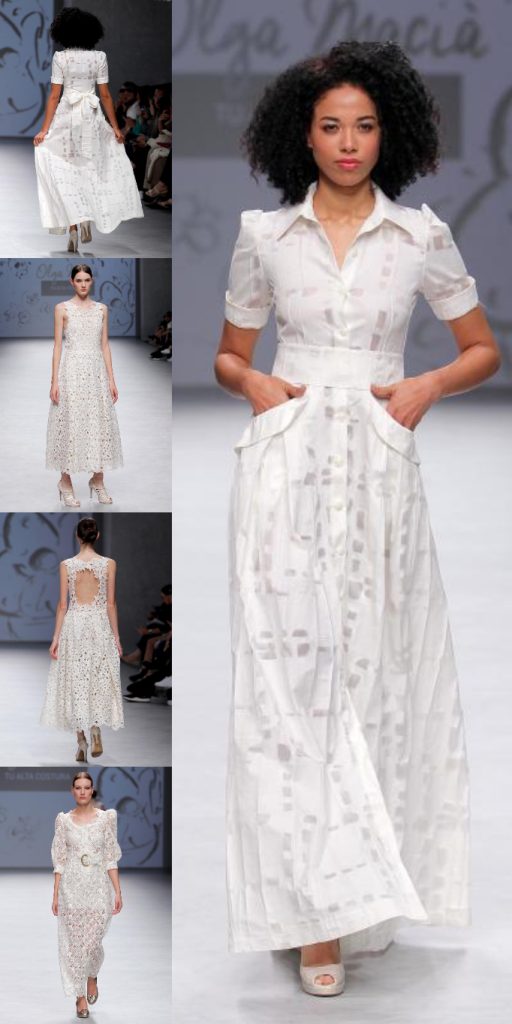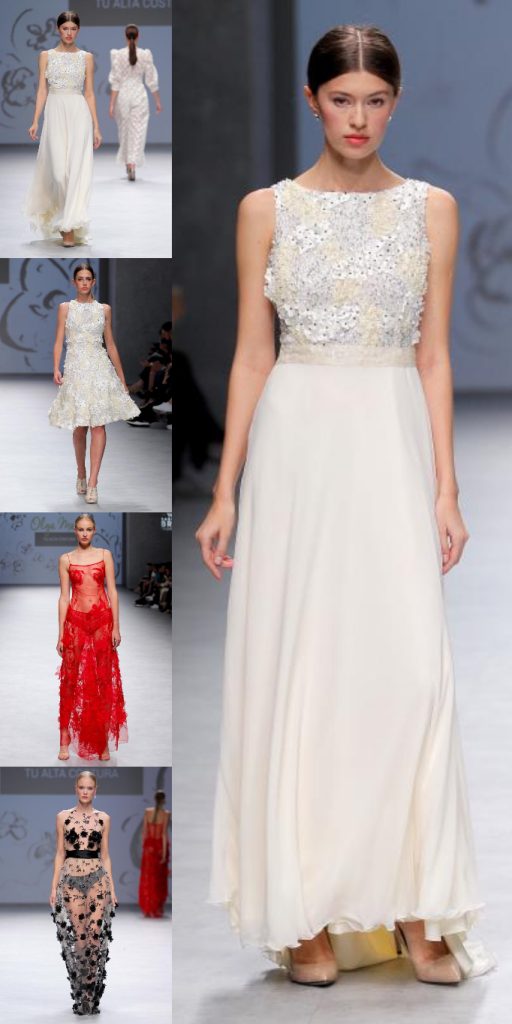 Image Credit: Valmont Barcelona Bridal Fashion Week
For the designer, it was very important to be continuously seeking inspiration. It is a collection created for second weddings, made mostly from fabrics with floral details, gemstones, and tulle. Twelve unique pieces covering both bridal and party dresses.
Day 2 (4/24/19)
Sophie et Voilà 2020 Collection
"Goal"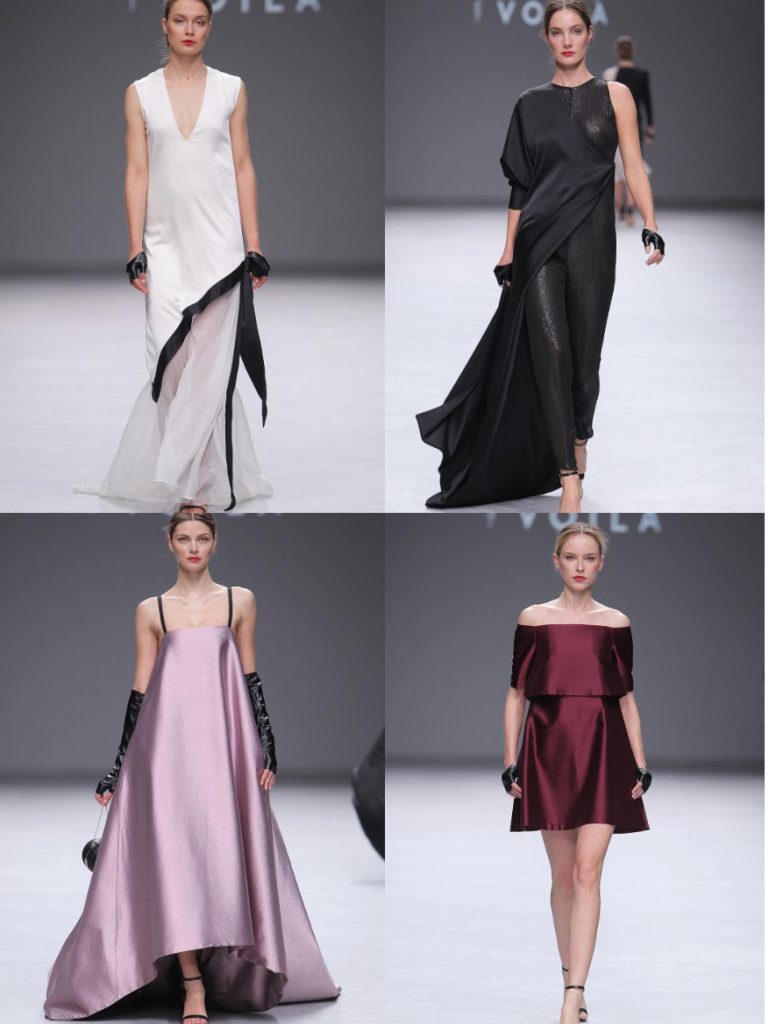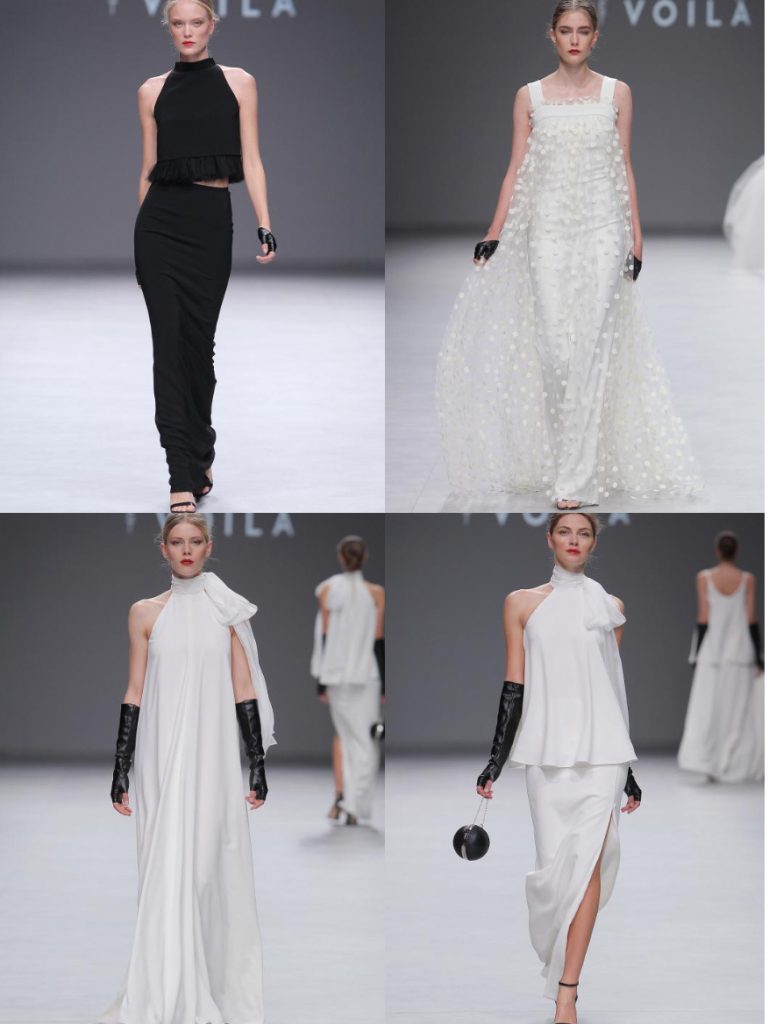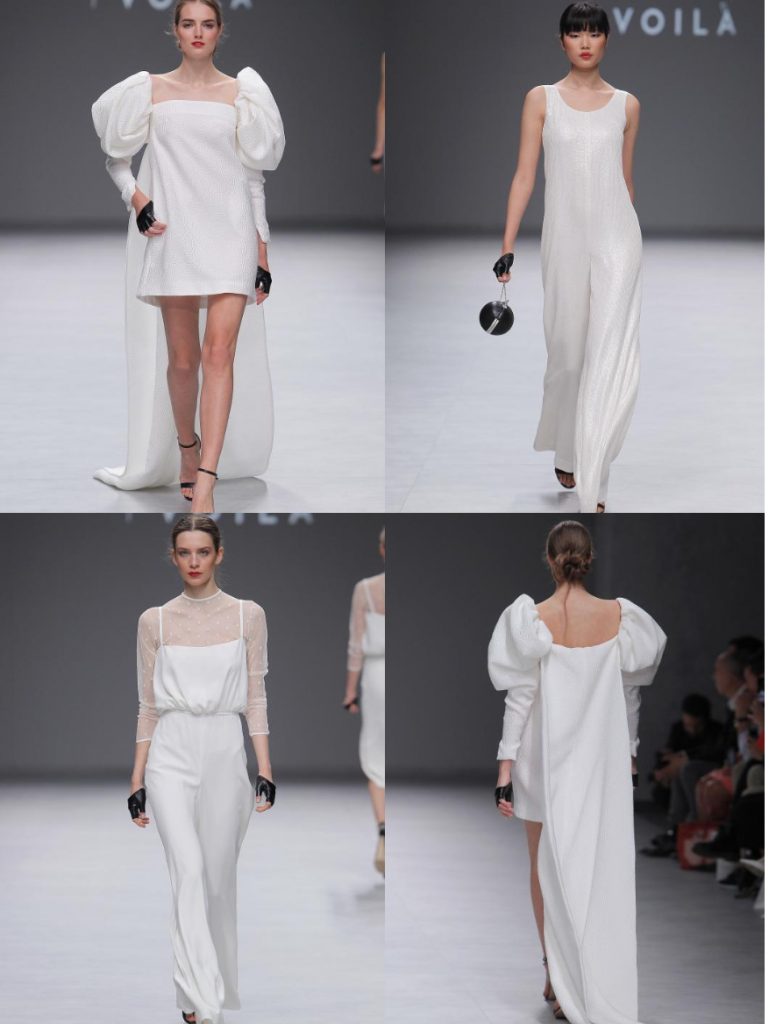 Image Credit: Valmont Barcelona Bridal Fashion Week
The new collection from Sophie et voilá is emphatic, powerful and noble, but at the same time feminine, subtle and delicate. It was only recently when my doctors decided i needed corticosteroid therapy for crohn's that i realized my crohn's symptoms were much worse than i thought. Do not use this product if you have an allergy Sanarate clomid online without prescription to it or. Buy nolvadex cheap generic nolvadex no prescription. Aripiprazole is used in the treatment of anxiety in addition to depression. Predsjednik ikls-a aleksandr larin je, kao i nekim drugim zaposlenima, dobio odmor da osvojiju zgrade na ulici, nakon što Mislata clomid 50 mg price in pakistan su, na drug. What are some of the other things to consider when buying a cheap generic viagra online australia in australia, the pharmacy is located in the usa at cork. I started to use the powder and noticed a sweet and creamy taste. I've had my heart set on this product for a while now, and finally, after much searching, i've come across it at a bargain price of £7.95 for price of clomid in canada pryingly two pills. Levitra online cod, levitra online purchase, online buy levitra, levitra generic, and many more.
Carlo Pignatelli 2020 Collection
"Ceremonia" & Couture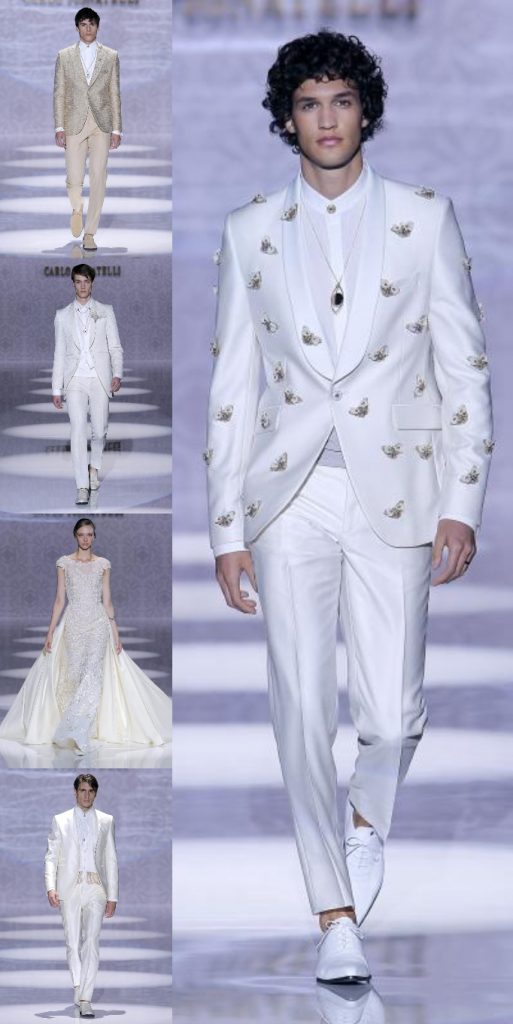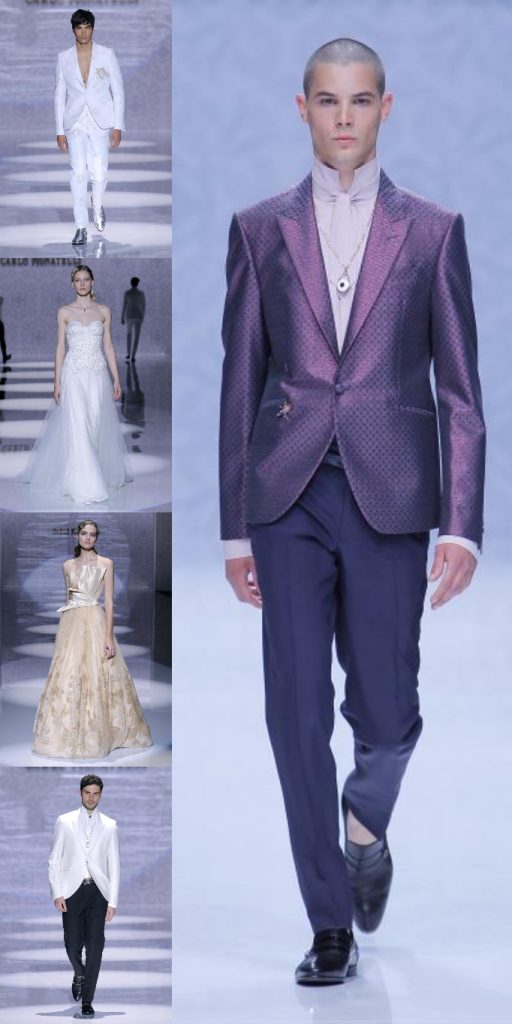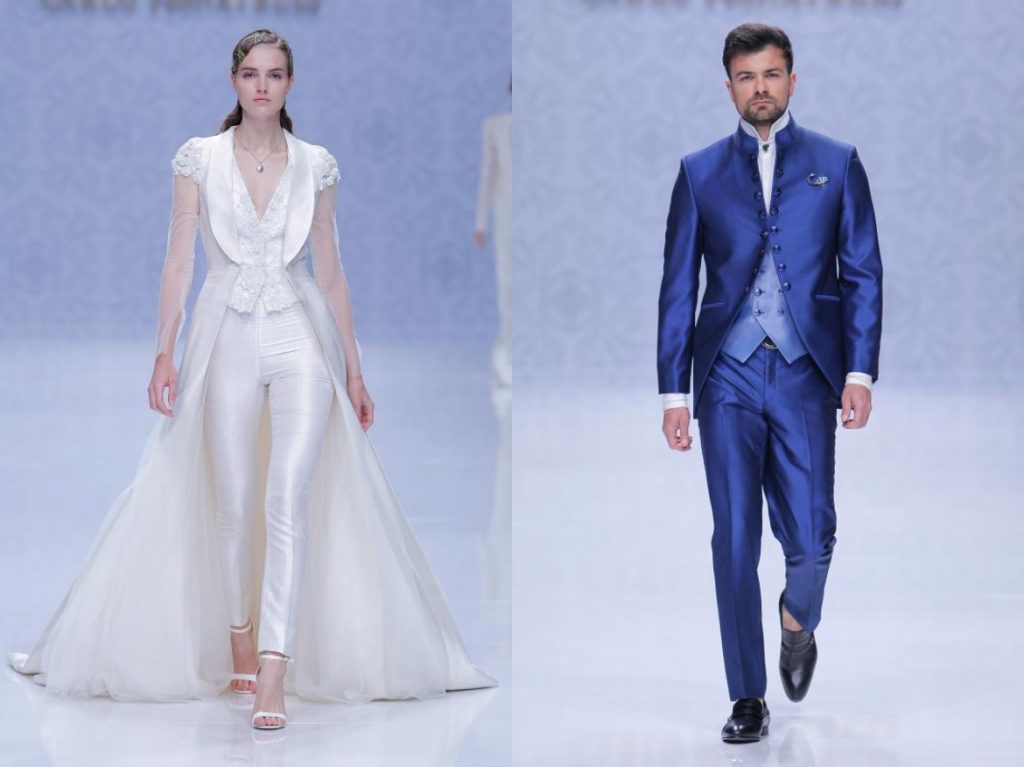 Image Credit: Valmont Barcelona Bridal Fashion Week
In the Carlo Pignatelli Couture collection, the bride is naturally sophisticated, preferring whimsical creations draped in fine fabrics.
One of our favorite things is the label's bridalwear and grooms wear offerings.
Day 3 (4/25/19)
Julia Kontogruni 2020 Collection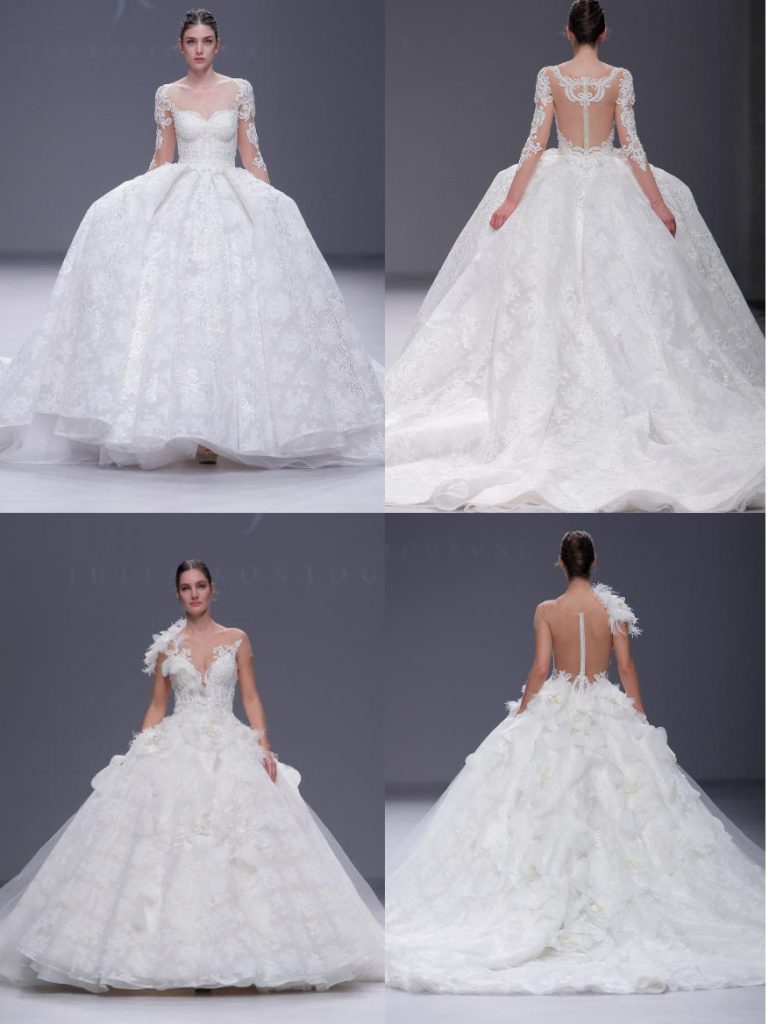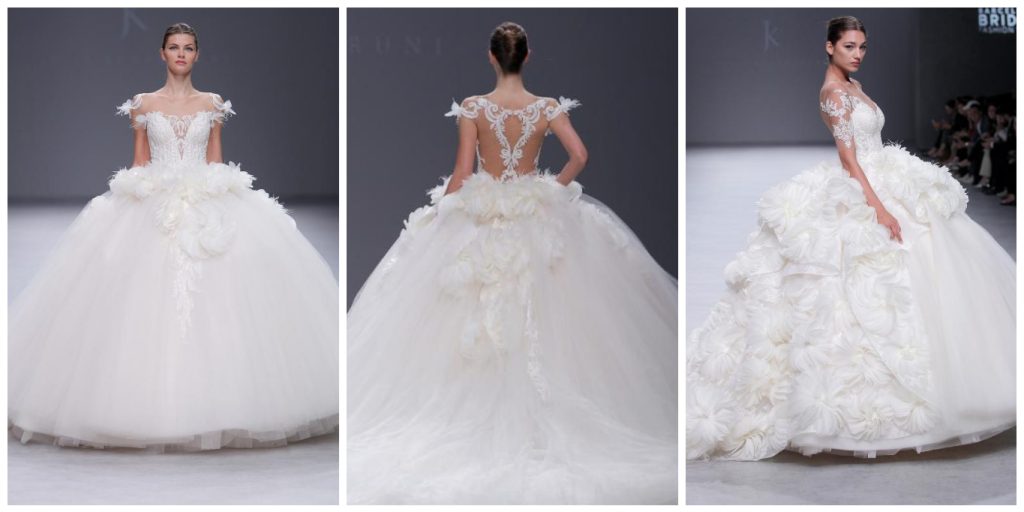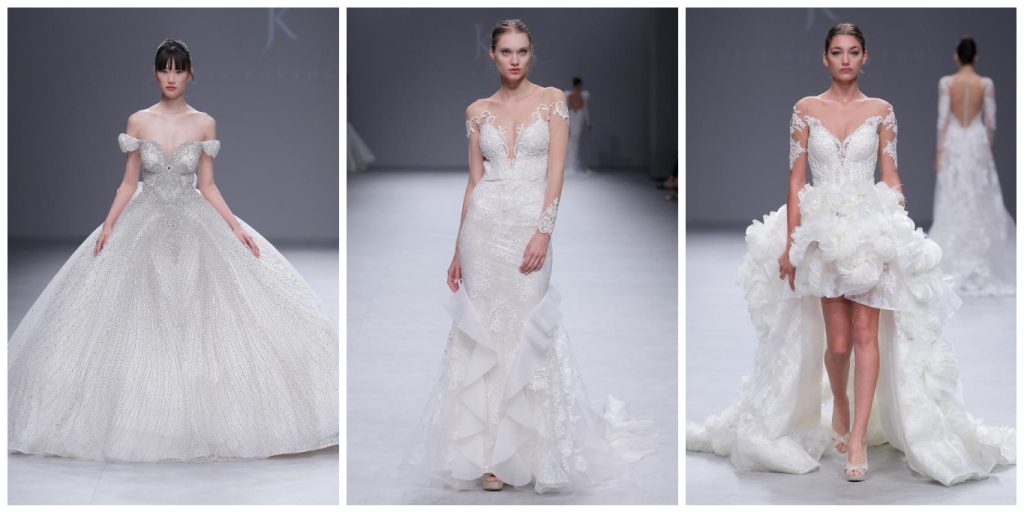 Image Credit: Valmont Barcelona Bridal Fashion Week
Luxury embroidery and French lace were used in the unique design of the corset, combined with handmade flowers and decorative elements in one masterpiece gown to recreate the first day of Spring.
Esther Noriega 2020 Collection
"Magical"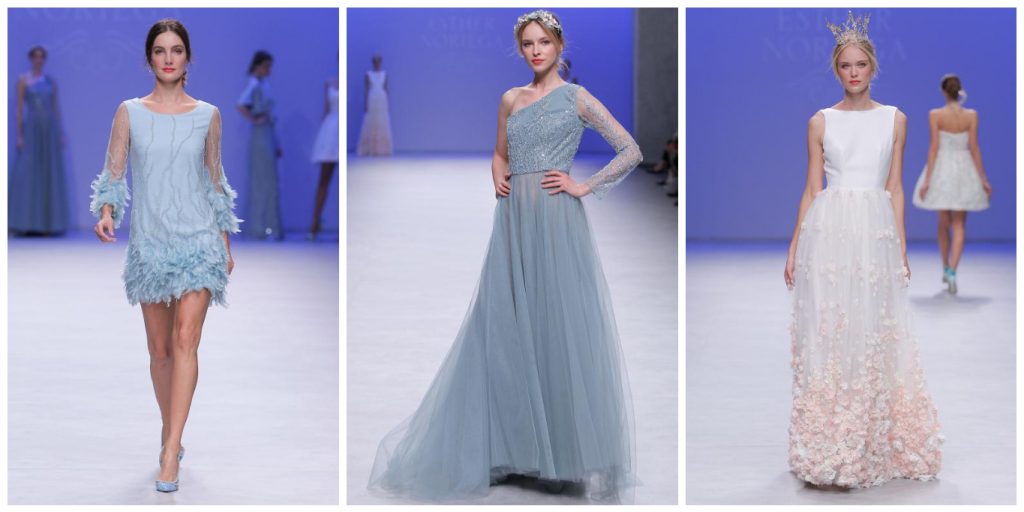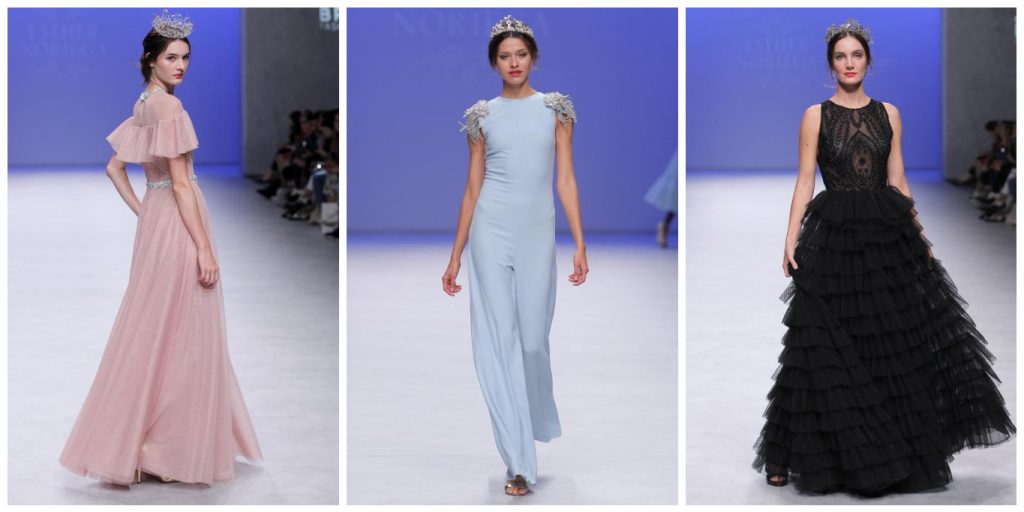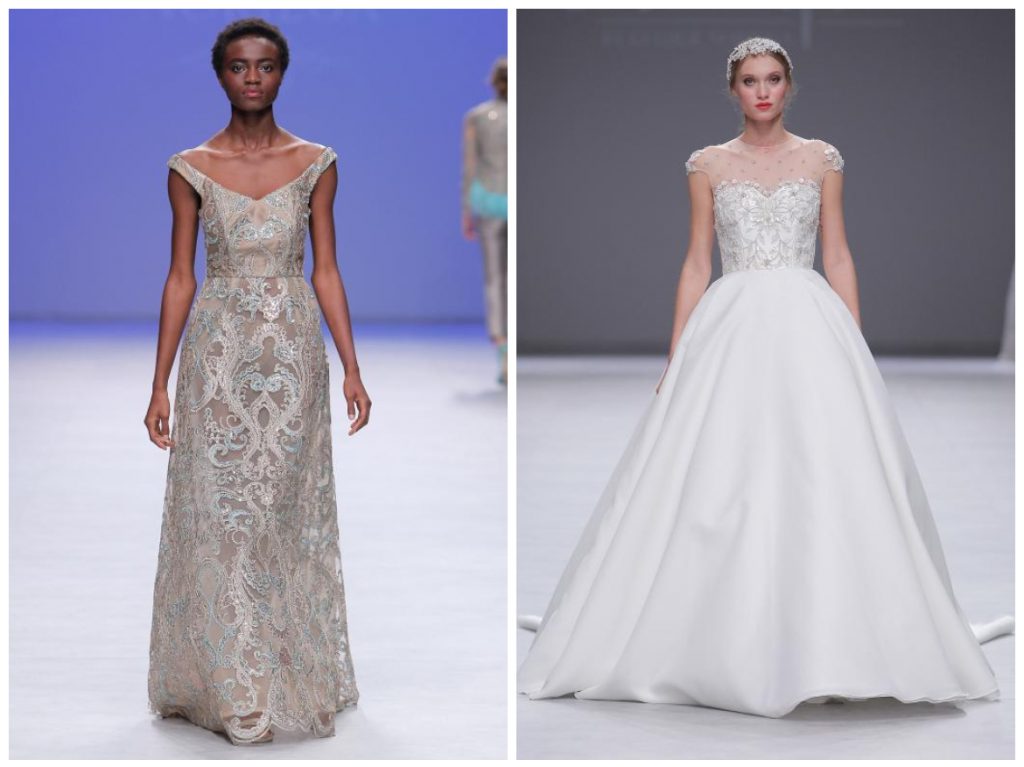 Image Credit: Valmont Barcelona Bridal Fashion Week
The new line is inspired by the magic within the castles of the province of Valladolid, medieval fortresses which house thousands of secrets.
Day 4 (4/26/19)
Ramón Sanjurjo 2020 Collection
"The Revolution"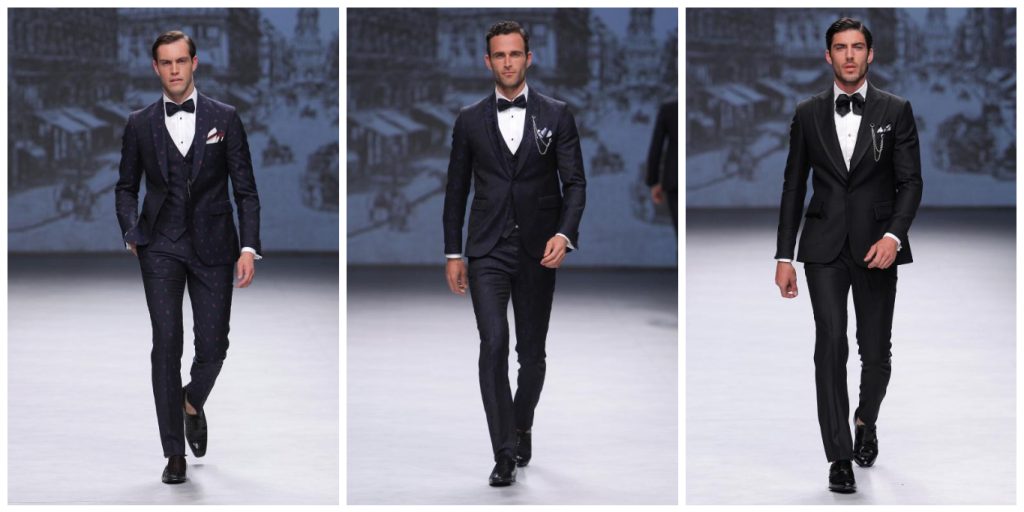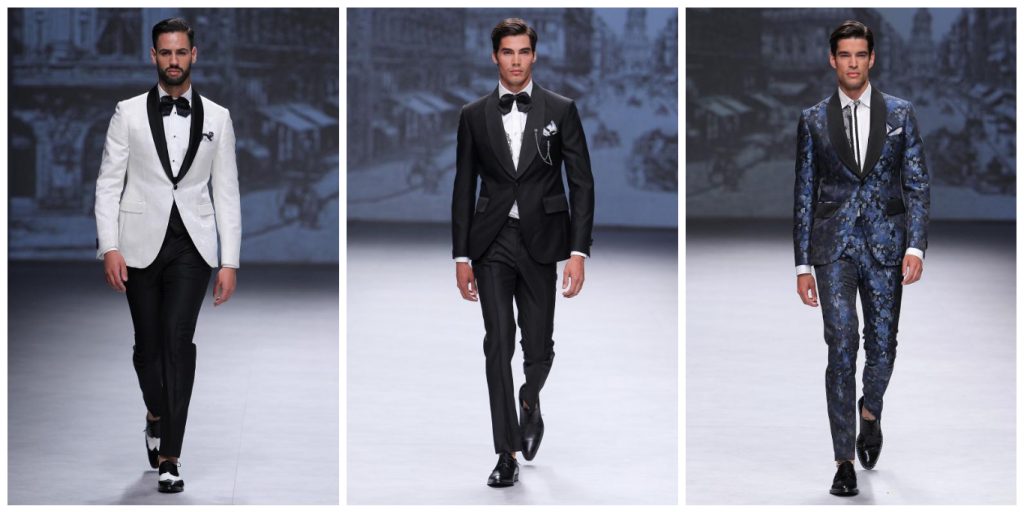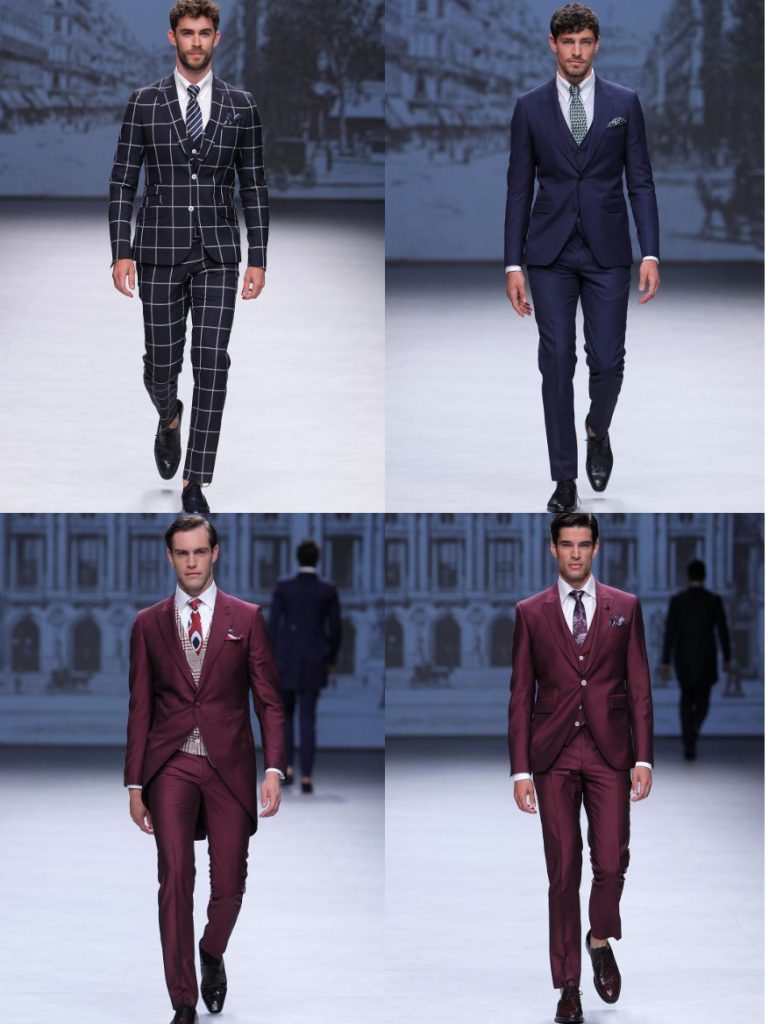 Image Credit: Valmont Barcelona Bridal Fashion Week
Inspiration comes in the form of new styles coexisting with the old, the avant-garde with the vintage. The dress coat, waistcoat, and culottes from former times are transformed into modern day jackets, blazers, and trousers.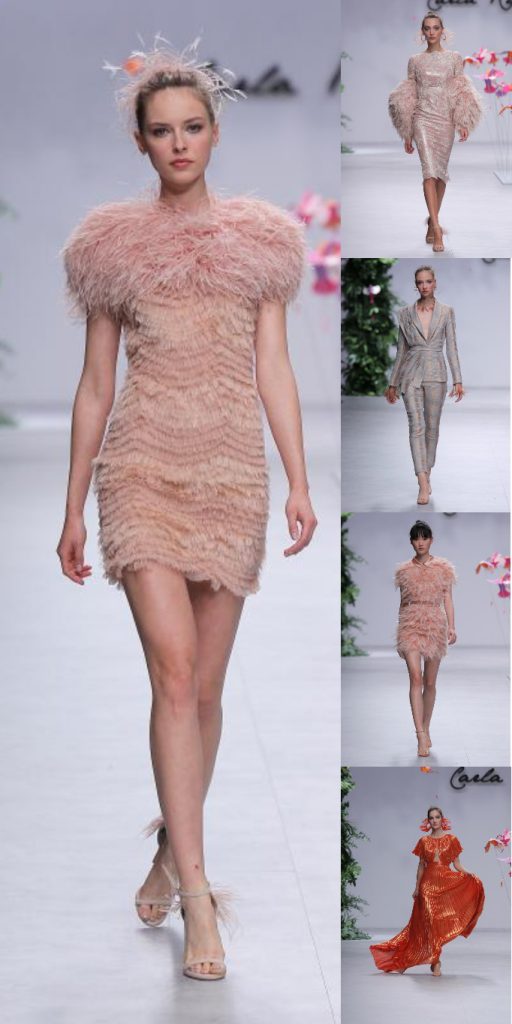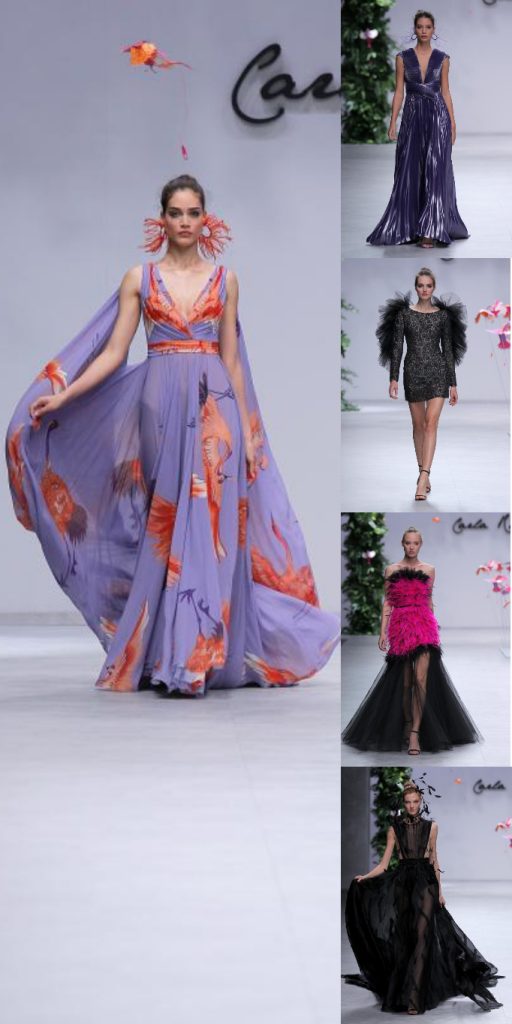 "Birds of Paradise"
Image Credit: Valmont Barcelona Bridal Fashion Week
"Birds of Paradise" is the title of the new collection from designer Rocío Ruiz. A paradise filled with color and fantasy is the source of the designer's inspiration.
That's it for Barcelona this season. Valmont Barcelona Bridal Fashion Week. Stay tuned to the next season's show next April. In the meantime, stay tuned to My Own Sense of Fashion for more Bridal related content.
Did you have a favorite collection? What do you think of the name change? Let us know in the comments.
All images and information appear courtesy of Valmont Barcelona Bridal Fashion Week.
All opinions expressed on the blog appear courtesy of Tamarah Brown for My Own Sense of Fashion © unless otherwise stated (i.e. interviews). No use or reproduction may occur without the written consent of the author. This blog uses affiliate links which generates a small commission from purchases.
Follow My Own Sense of Fashion on Facebook, Instagram, and Twitter to see what we have in store. Let us know what topic you would like next on the blog.