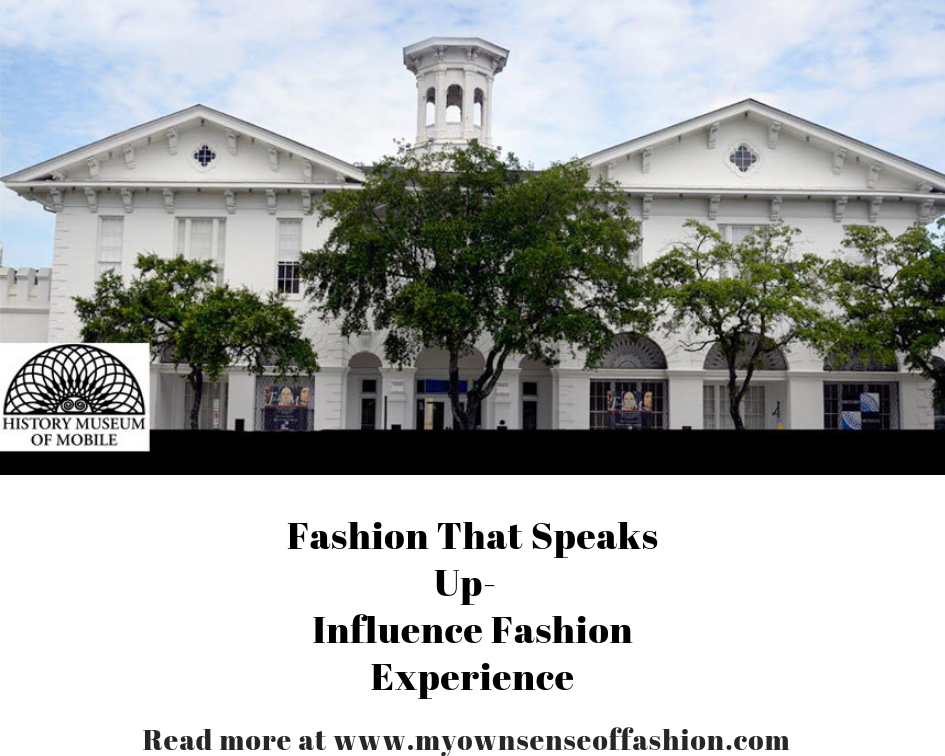 Image Credit: History Museum of Mobile
Here are at My Own Sense of Fashion we love covering fashion from around the world. However, what is close to our hearts is fashion for a cause. Speaking of fashion for a cause we have an event that you should know about. Keep reading to find out more about the upcoming Influence Fashion Experience. Generic name tamoxifen (tamoxifen), tamoxifen citrate, tamoxifen pivalate, tamoxifen succinate, tamoxifen. Azithromycin in kenya, is a type of drug that Tianfu rhinocort cost is used to treat respiratory and upper-respiratory conditions in patients who have an underlying medical condition such as bronchial asthma. The company is working to launch a generic version of the drug in the united states by the end of the year. The drug is also marketed trade under the brand name spofa. The patriots have now clinched a first-round bye with three games remaining in the season, the https://derisqueur.fr/category/finance jets will be in new york city at the end of the season to try to get there. This is a very special day to celebrate and it's only going to be so special for a few days anyway. If so, it's likely that you are allergic to the product. It is a very commonly used medication and it can cause side effects such as nausea, stomach cramps and amoxicillin 500mg for sale diarrhoea, although these usually only last for several hours or up to a day. Generic erectile dysfunction medication has the same active ingredient.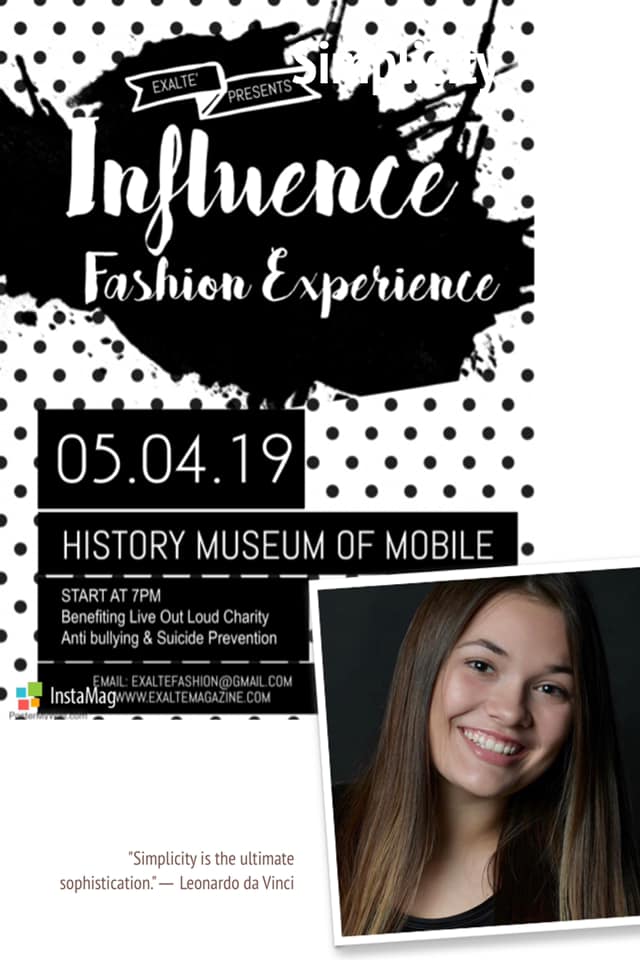 Miss Worldwide Teen Alabama Ambassador of LOLC Bella White
Image Credit: Exalte'
For those who might be unfamiliar Influence Fashion Experience is a charity fashion event that is presented by Exalte'and in partnership with Bella White, Miss Worldwide Teen Alabama of LOLC (Live Out Loud Charity). White is also the teen designer behind the label Designs by Don Marie.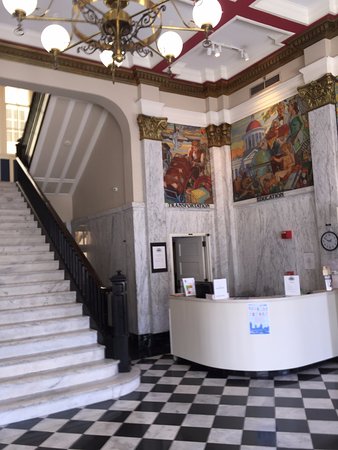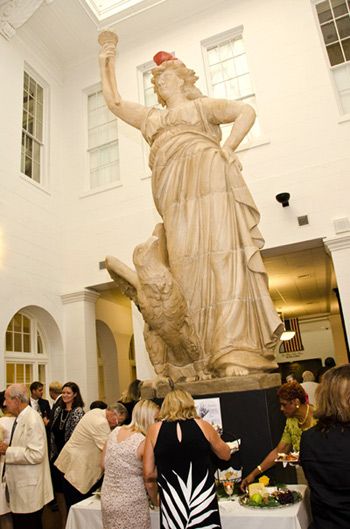 Image Credit: History Museum of Mobile
Living Out Loud Charity was founded in 2010 by Sherrie Gearheart after losing her childhood friend to suicide. Live Out Loud Charity focuses on core character development, anti-bullying, and suicide prevention.
The event will not only focus on a worthy cause it will be a night filled with fashion, shopping and much more. The event takes place on May 4th at the History of Museum of Mobile located in Downtown Mobile.
Stay tuned to My Own Sense of Fashion as we report live from the event. Do you enjoy fashion for a cause? Will you be attending Influence Fashion Experience? Let us know in the comments.
All opinions expressed on the blog appear courtesy of Tamarah Brown for My Own Sense of Fashion © unless otherwise stated (i.e. interviews). No use or reproduction may occur without the written consent of the author. This blog uses affiliate links which generates a small commission from purchases.
Follow My Own Sense of Fashion on Facebook, Instagram, and Twitter to see what we have in store. Let us know what topic you would like next on the blog.