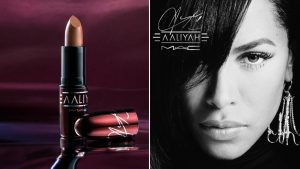 Image Credit: M.A.C
     Aaliyah & makeup fans the time has come.  The Aaliyah x MAC limited edition collection is now available online.   As reported by WWD the collection comes three years after fans of the late singer called for a limited-edition collection and created a Change.org petition which received 25,000 signatures.  The collection is based on some of Aaliyah's popular music videos and looks.   To make the collection was authentic as possible, MAC worked closely with the singer's family specifically her brother Rashad Haughton.
Aaliyah X MAC More Than a Woman lipstick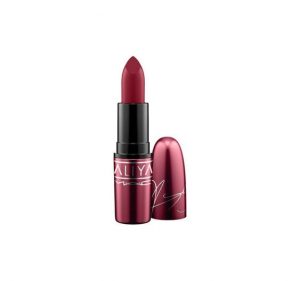 Image Credit: M.A.C
Aaliyah X MAC Follow You Heart lip pencil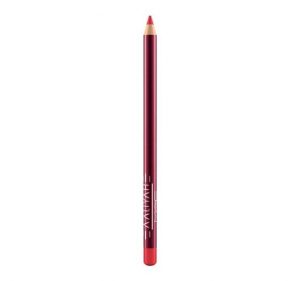 Image Credit: M.A.C
          Items in this collection include lipsticks, bronzer powder, eyeshadow palette and more.  Names are based around some of the singer's most popular songs, hometown, and nickname.  Fans can even receive the singer's famous bandana with their $75 purchase.  Prices start at $17.50 for the lipsticks and are selling out fast.  Don't worry if you missed out online the collection will be available in stores tomorrow.  
The limited-edition collection comes after the widely popular collection Selena x MAC collection in honor of the late singer Selena.
Are you a fan of Aaliyah? Will you be checking out this collection? Let us know in the comments.
All opinions expressed on the blog appear courtesy of Tamarah Brown for My Own Sense of Fashion © unless otherwise stated (i.e. interviews).  No use or reproduction may occur without the written consent of the author. This blog uses affiliate links which generates a small commission from purchases.
Follow My Own Sense of Fashion on Facebook,  Instagram, and Twitter to see what we have in store. Let us know what topic you would like next on the blog.