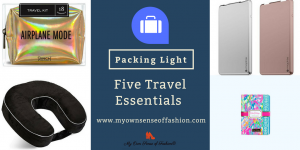 Summer will officially be here soon and many of us are already starting to travel. Whether you are heading on a weekend getaway or annual vacation having a few traveling essentials are a must.  Be prepared help makes any trip go a little more smoothly. Here are some of the items that should be on your packing list.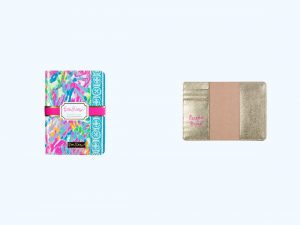 Give your passport a little extra flair with a cute cover (image above).  Plus, it is a great way to help keep up with it before your trip.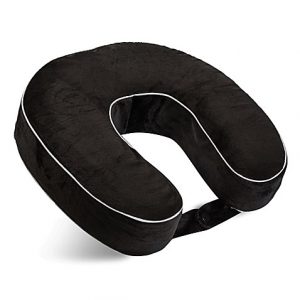 Regardless of your mode of transportation, you select a good neck pillow is a must-have.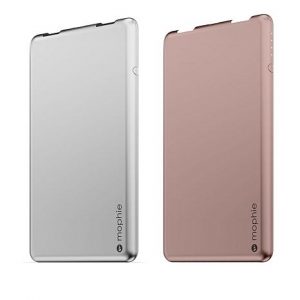 Whether you are taking a quick vacay selfie or need directions packing a portable charger is a great idea.  Also, your devices just might need to be charged from arriving at your chosen destination.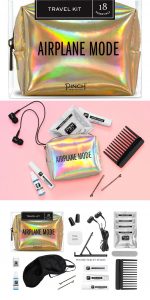 Let's be honest after a long flight one of the first things you will probably do is freshen up.  A nice travel kit is the right fit.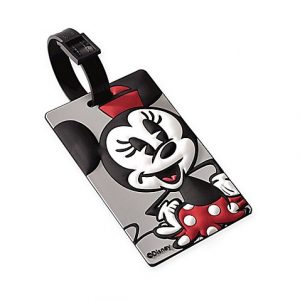 Help locate you potentially lost luggage with luggage tags.  Lost luggage is something you don't look forward to while traveling, but at least some stylish tags will aid in locating your bags.
Are you traveling this Summer? What are some of your favorite traveling essentials? Let us know in the comments below.
All opinions expressed on the blog appear courtesy of Tamarah Brown for My Own Sense of Fashion © unless otherwise stated (i.e. interviews).  No use or reproduction may occur without the written consent of the author. This blog uses affiliate links which generates a small commission from purchases.
Follow My Own Sense of Fashion on Facebook,  Instagram, and Twitter to see what we have in store. Let us know what topic you would like next on the blog.