Calling fellow*NSYNC fans are you ready?  Get ready to set your alarms.  *NSYNC will kick off their upcoming Hollywood Walk of Fame Ceremony and the 20th anniversary of the band's U.S. debut album with Here We Go! Capsule Vol. 1 Limited Edition Collection.  Starting this Monday, the 30th at 8 a.m. (PST) die-hard fans will have a chance to purchase select items from the limited-edition collection directly from their website.  I can't think of a better way to celebrate the special occasion.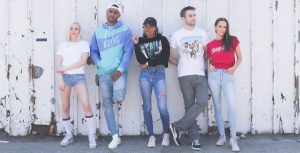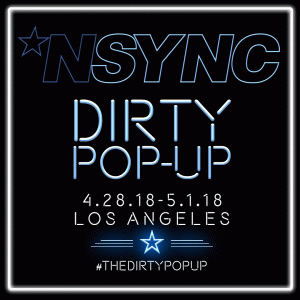 Fans in the Los Angeles area can also check out the Dirty Pop-Up Shop happening now until May 1st (cue Justin Timberlake voice) located at 6801 Hollywood Blvd. Los Angeles, CA 90028-6101.  If you are anything like me & my "inner fangirl" you will be near a computer this Monday.  For more information and to sign up for the newsletter by visiting *NSYNC's official website.
Will you be checking it out? Are you excited?  Let us know in the comments below.
All opinions expressed on the blog appear courtesy of Tamarah Brown for My Own Sense of Fashion © unless otherwise stated (i.e. interviews).  No use or reproduction may occur without the written consent of the author. This blog uses affiliate links which generates a small commission from purchases.
Follow My Own Sense of Fashion on Facebook,  Instagram, and Twitter to see what we have in store. Let us know what topic you would like next on the blog.