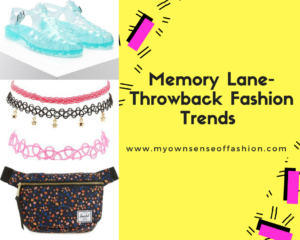 If you have noticed the fashion world is constantly bringing back trends from our childhood. Some we have fond memories of while others we would like to forget. Either way, they tend to bring back nostalgia to back in the day. Here are a few trends from yesteryear that have made a comeback.
Jelly Sandals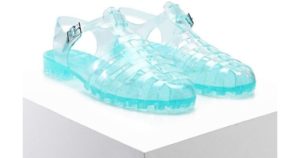 If you are anything like me you have several pairs of these in an array of colors. Looking back now they weren't the most comfortable shoes.
Fanny Packs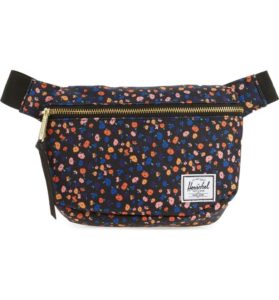 Image Credit: Nordstrom
I will admit I did own a fanny pack when I was younger. Surprisingly, they have received a designer makeover since then.
Chokers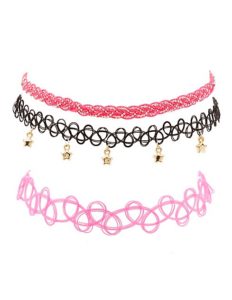 Image Credit: Charlotte Russe
As a child of the 90s, I remember seeing chokers throughout pop culture. They are making comebacks with the latest It girls rocking them.


Mini Backpacks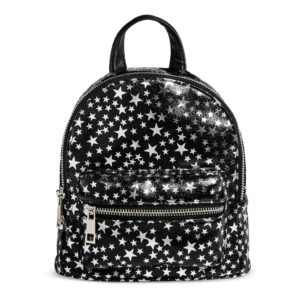 Image Credit: Target
Who didn't own these things especially around the mid-90s? Personally, I am glad there are still around and wouldn't mind owning one again.
Stirrup Pants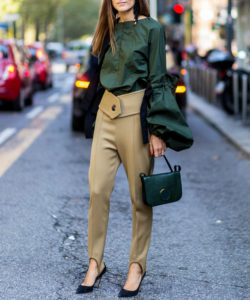 Image Credit: Christian Vierig/Getty
I was never the biggest fan of these. I used to cut off the elastic band in the few pairs I owned as a kid.
Crop Tops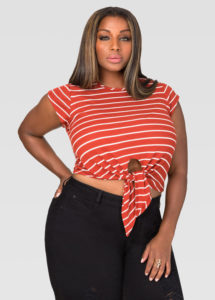 Image Credit: Ashley Stewart
Crops tops have been a fashion mainstay and aren't going anywhere soon.
Is your favorite throwback fashion trend on the list? Did it make a comeback? Would you like to see it return? Let us know in the comments.
All opinions expressed on the blog appear courtesy of Tamarah Brown for My Own Sense of Fashion © unless otherwise stated (i.e. interviews). No use or reproduction may occur without the written consent of the author. This blog uses affiliate links which generates a small commission from purchases.