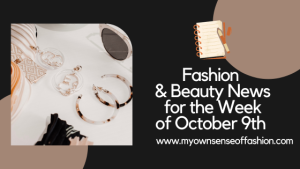 Hi, fashion fans, we are back again with breaking news for the world of fashion, beauty, and more.  We have gathered some of the biggest stories from the week. Keep reading to find out more.
Serena Williams is 2023's CFDA Fashion Icon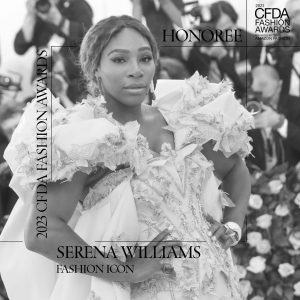 Image Credit: CFDA
On Tuesday, CFDA announced that Tennis Champion and Designer Serena Williams will receive the Fashion Icon Award at this year's CFDA Fashion Awards.  According to CFDA, Williams will be the first athlete to receive this award.
"Ever since I was a little girl, I've used fashion as an outlet to express myself – fashion gave me the confidence to step on the court and own who I was, and where I knew I was going," said Serena Williams. "My dream of owning my own brand, S by Serena, has become a reality and throughout my career, I have been blessed to collaborate with the most established designers and the most exciting up-and-coming creatives. I have had so much fun learning my style and allowing it to change as my life has evolved, but I've always held one thing true – fashion is for everyone, no matter your size, race, or income. I am incredibly honored to be receiving the prestigious Fashion Icon Award from the CFDA, an organization whose work I have long admired, and to stand among style icons I have always looked up to."
The 2023 CFDA Fashion Awards in Partnership with Amazon Fashion will take place on Monday, November 6th at the American Museum of Natural History in New York City.
Stay tuned to My Own Sense of Fashion for additional award announcements and more CFDA-related content as we get closer to the award show.
You can visit our website for all our previous CFDA Fashion Awards coverage.
 Pattern Beauty Names Christiane Pendarvis as Co-CEO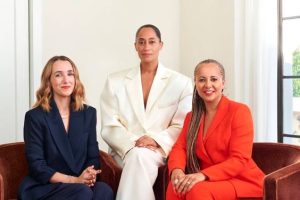 (L-R) Rachel Jonas Gilman, Tracee Ellis Ross, and Christiane Pendarvis
Pattern Beauty Executive Team
Image Credit: Pattern Beauty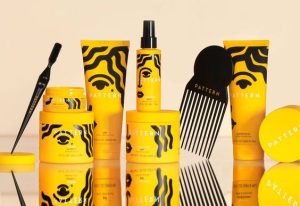 Image Credit: Pattern Beauty
On Thursday, BOF (Business of Fashion) reported that haircare brand Pattern Beauty named Christiane Pendarvis as Co-CEO.   Pendarvis comes to Savage Fenty where she serves as co-president.
"To be able to attract somebody of Christiane's gravitas and business-building caliber is precisely what Pattern Beauty needs in order to continue executing on my vision for it to become the preeminent leader in the curly, coily, and tight textured hair category," said Ellis Ross in a statement.
Pendarvis will act alongside brand president Rachel Jonas Gilman. Ellis Ross is the majority owner of Pattern Beauty in partnership with brand incubator Beach House Group.
We will continue to follow this story as it develops.
K-Pop Girl Group Le Sserafim Announced as Louis Vuitton's Newest House Ambassadors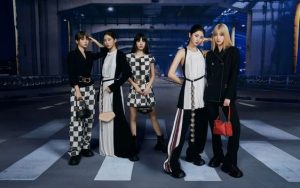 Le Sserafim members Kim Chaewon, Hong Eunchae, Sakura, Kazuha, and Huh Yunjin in their first Louis Vuitton campaign. KIM HEE JUNE/COURTESY OF LOUIS VUITTON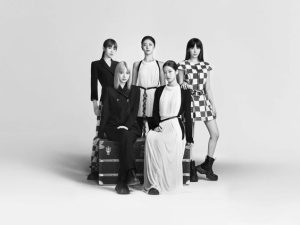 Image courtesy of Louis Vuitton
On Friday, L'OFFICIEL reported the K-Pop Girl Group  Le Sserafim is the newest House Ambassador for  Louis Vuitton.   This collaboration also marks the group's first brand appearance through Louis Vuitton's latest capsule collection campaign of bags, exclusive to the South Korean market.
 The capsule collection featured on the group offers reimagined Louis Vuitton bags in the house's signature styles. Inspired by the statement bags originally presented in Seoul, this collection features exclusive redesigns of iconic LV pieces.  We personally think they are the perfect choice for the latest house ambassadors by the French fashion house.   Stay tuned as we touch more on the K-pop and fashion connection in a later post.
That's it for the latest round of noteworthy stories in the fashion and beauty interview this week.
What did you think of these stories?  Is there a story that we have missed?
Let us know in the comment section below.
All information/images appear courtesy of CFDA, BOF,  L'OFFICIEL, and WWD.
All opinions expressed on the blog appear courtesy of Tamarah Brown for My Own Sense of Fashion © unless otherwise stated (i.e. interviews).  No use or reproduction may occur without the written consent of the author. This blog uses affiliate links that generate a small commission from purchases.
Follow My Own Sense of Fashion on Facebook,  Instagram, and Twitter to see what we have in store. Let us know what topic you would like next on the blog.
Subscribe to our Patreon to receive more exclusive content and behind-the-scenes content.