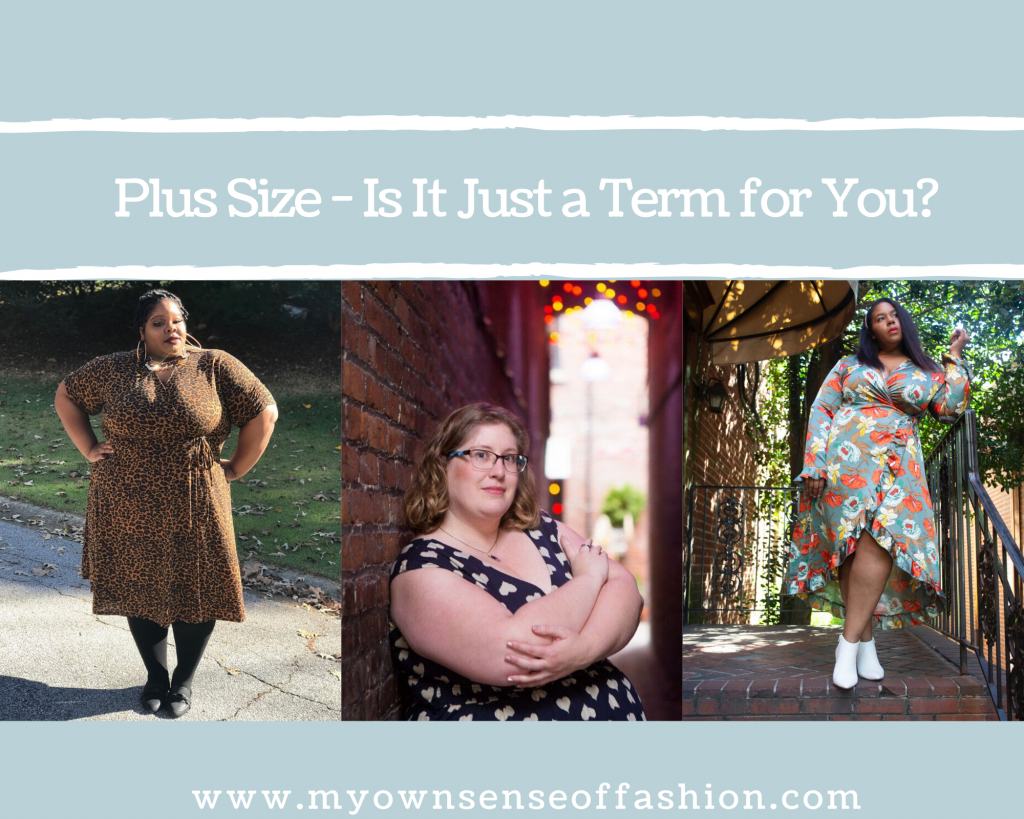 The Plus Size Industry as a whole is constantly a hot topic in the news. From the continued progression being made to new designer collaboration you probably have seen it being discussed both online and offline. One topic that I have seen consistently discussed is the term itself and how people feel about it. Honestly, I have my own feelings about it, but I wanted to get some outside perspective. I reached out to a few fellow Plus Size ladies & Industry Professionals to get their feedback. Keep reading to find out who they are & what they had to say.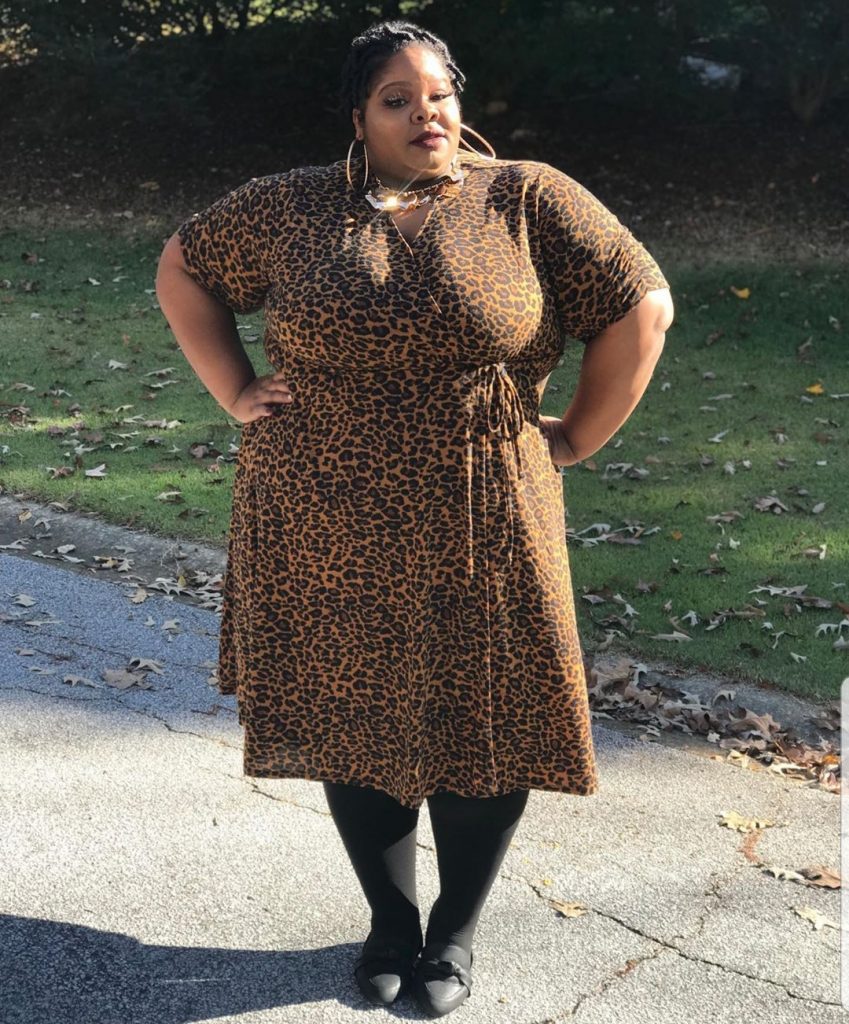 Writer, Blogger & Public Speaker Alicia "AP" Young of AP Young Blog
Photo Credit: J. Young
"I don't feel any particular way about the term "plus-size". Honestly, it's always felt like a nicer way to label a fat body. To me, it's just an adjective. When I was younger, I felt bad about it because it isolated me from my peers to be relegated to the "plus-size" stores. Back then that translated into unfashionable choices as a teenager. It was different then because plus representation was barely a hiccup in media. Now I own it like I do any other descriptive word used to describe me."
Alicia "AP" Young is the Writer, Blogger & Public Speaker behind AP Young Blog.
Follow Alicia & her blog AP Young Blog at her website, Instagram, Twitter & Facebook.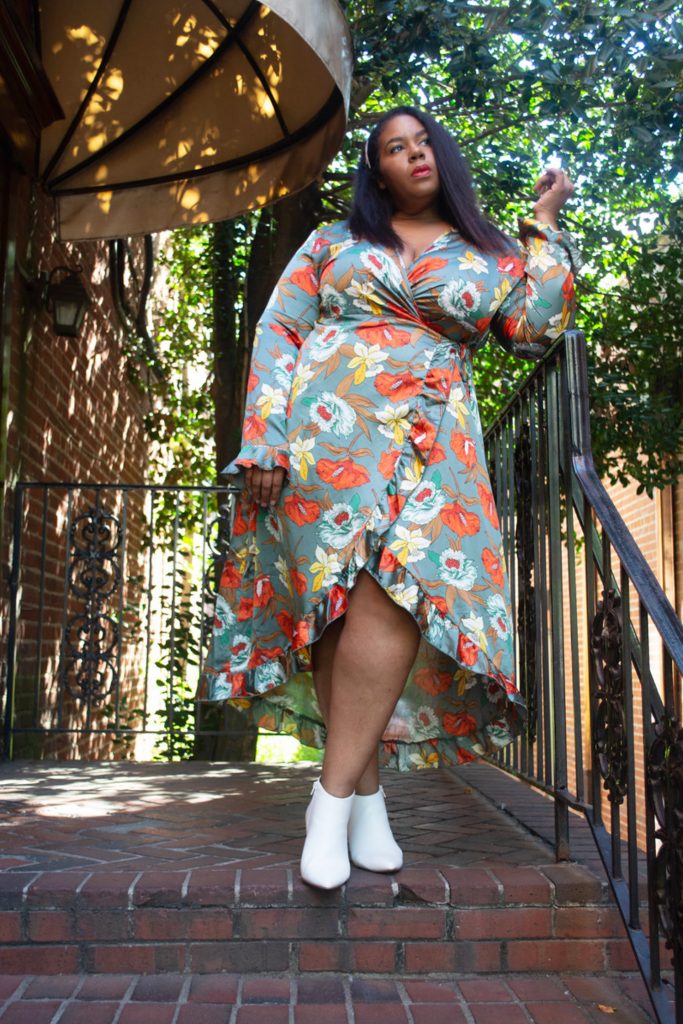 Style Coach & Influencer Stephanie Robertson of Luxe Plus Life
Image Credit: Stephanie Robertson
" I feel like the word "Plus" in plus size is purely descriptive…used for classification in a consumer market. One could make it negative…but why? If you are aware of your extra poundage…. call it a bonus! Your curves make you no better or worse than the next woman! I'm the world's PLUS one! Thanks for the invite and I'll see you at the party!"
Stephanie Robertson is the Style Coach & Influencer behind the blog Luxe Plus Life.
Follow Stephanie & her blog Luxe Plus Life at her website, Instagram, Twitter, Facebook and YouTube.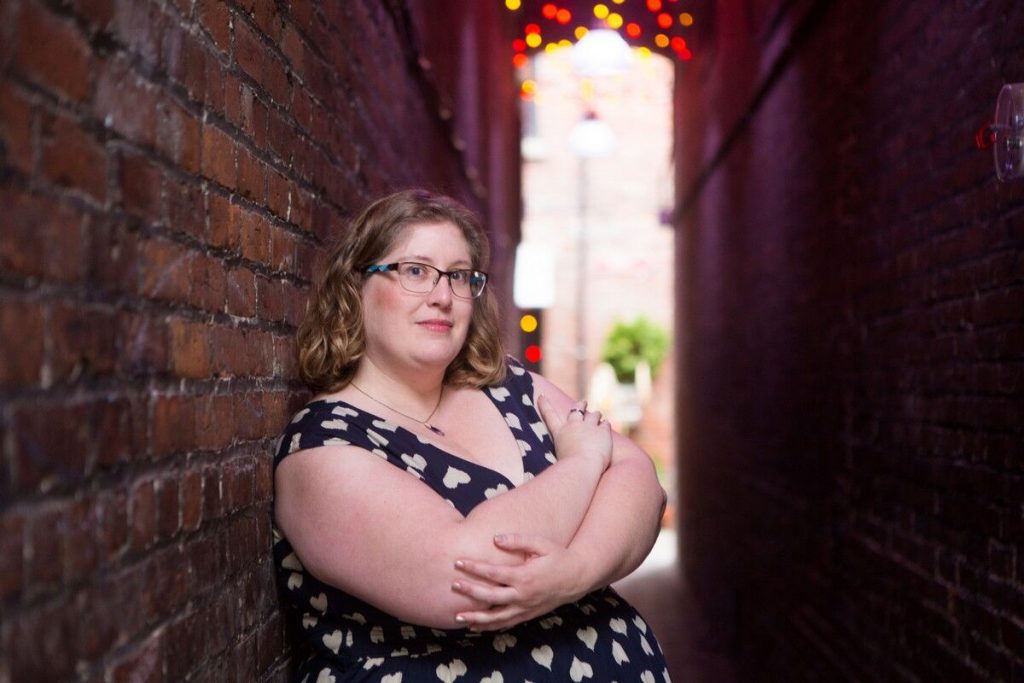 Body-Positive Photographer Lindley Ashline
Photo Credit: Vivienne McMaster
"I know that there's a movement to get rid of the term, but for me, the phrase "plus-size" is both useful and valuable.
As a body acceptance advocate, I also find the term "plus-size" valuable. It's a somewhat neutral term that people in larger bodies often identify with. As those folks move forward in their body acceptance journeys, they may move on to identifying as fat or another term, but "plus-size" is an easy place to start since it's such a widely accepted and used the phrase.
In a perfect world, I'd be able to go to any brick-and-mortar or online clothing store and find a wide range of apparel in my size. But right now, we live in a world where, as someone at the larger end of the body-size spectrum, I can't always find clothing that fits even in dedicated plus-size stores. The term "plus-size" at least gives me a place to start looking.
If brands stopped using terms like "plus-size," I'd have no way of knowing whether that brand caters to bodies like mine except to look at sizing on hundreds of individual item listings (or visit stores and paw through endless physical racks of clothing). You can see how frustrating and time-wasting that would be.
For folks who'd like to see apparel sizing-related terms like "plus-size" and "straight size" fall out of use, here are a couple of suggestions:
1. Advocate for more companies to be more straightforward about who they serve by using numbered sizing (e.g., 0-36) and make size charts readily available.
2. Advocate for true inclusive sizing (00-40 and/or with custom measurements available) with the brands you love. If clothing becomes inclusive, we won't need as many size labels for it. One company doing inclusive sizing right is SmartGlamour. "
Lindley Ashline is a professional body-positive photographer based in Seattle, WA. She also runs the Body Love Box, a monthly body-acceptance subscription box. Follow her on Facebook, Instagram or YouTube.
As you can see the term plus-size can mean different things depending on your personal experience. As someone who has become more comfortable with being identified as plus size, I personally don't see the term going anywhere soon.
. Are you Plus Size? What is your relationship with being called Plus Size? What the topic would like to see covered in our Fashion at a Plus series in 2020? Let us know in the comments.
All opinions expressed on the blog appear courtesy of Tamarah Brown for My Own Sense of Fashion © unless otherwise stated (i.e. interviews). No use or reproduction may occur without the written consent of the author. This blog uses affiliate links that generate a small commission from purchases.
Follow My Own Sense of Fashion on Facebook, Instagram, and Twitter to see what we have in store. Let us know what topic you would like next on the blog.