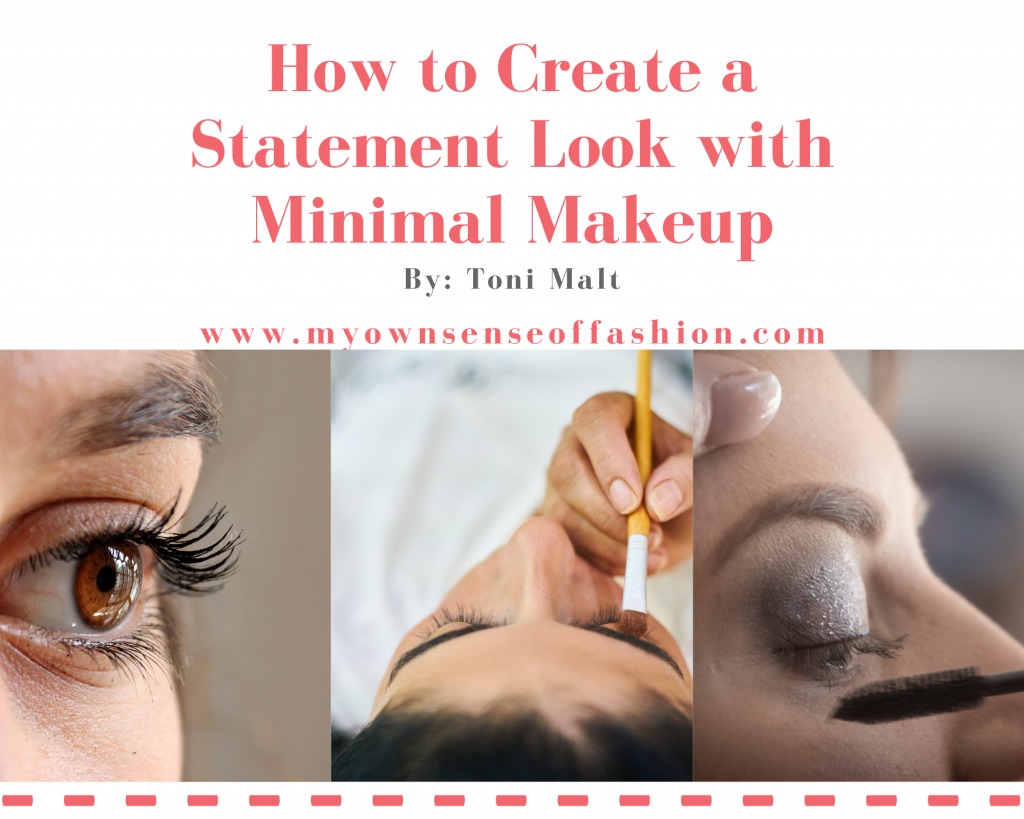 Image Credit: Pexels & Pixabay
By: Toni Malt
The desire to simplify is strong for most busy women. However, it is still essential to look polished, no matter how hectic one's schedule is. After all, there is a lot to be said about "doing less but looking more."
Fortunately, makeup is one aspect of looking pretty and presentable that does not always need to be a long and elaborate process. Even if you wish to look a little edgy and set yourself apart from the rest, there are quick and easy ways to do so with makeup.
How do you do that? Here are some pro makeup artist's tips to try.
1. Ditch the foundation and just use concealer.
If you have healthy skin without a lot of blemishes, you do not need to use foundation. Instead, use a brightening concealer to take care of any unevenness with your complexion and to spot-conceal.
Just use your clean fingers to pat in and blend the product into your skin for that flawless and healthy finish.
2. Use cheek tint.
Cheek tint creates the most natural-looking flush, and it usually lasts much longer than gel or powder blush. You also do not need special tools to apply it — your fingers will do, which actually makes for faster application.
However, spread the cheek tint right away because it tends to set fast. You never want the tint to set before spreading it because it's just going to create a dark splotch on your cheeks.
3. Define your brows with brow powder.
There's nothing like a good brow game to set off a minimal makeup look. And the quickest way to have your eyebrows on fleek is to use an angled brow brush and brow powder.
You can define your brow shape easily and take care of sparseness in some areas for that full and healthy pair of brows to frame your face. It's good to use brow powder because you can pack on the color in just a few sweeps and also quickly feather out mistakes.
4. Mattify your eyelids.
Get rid of the natural shine and control the oil production on your eyelids by using a mattifying primer. This will help create a cleaner eye and also set a good and long-lasting base for eye makeup.
At the same time, if you take the primer up to your brow bone, it will increase the definition of the under-brow line. You can just use your ring finger to pat the primer all over your lid.
5. Use only one natural eyeshadow hue for your eyelid.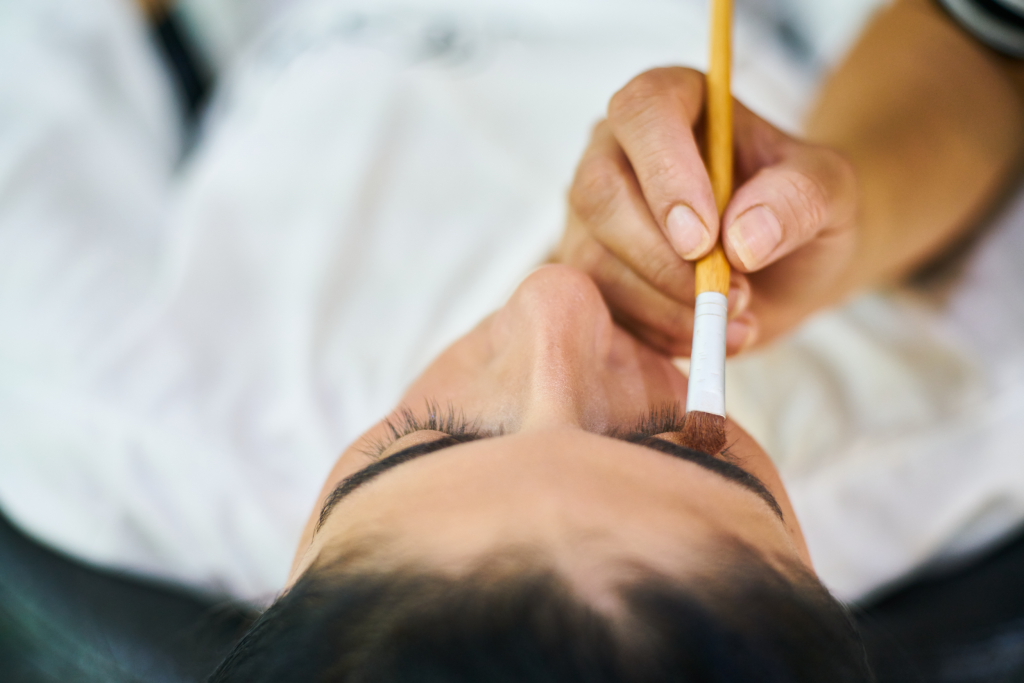 Image Credit: Engin Akyurt for Pexels
There's nothing easier to use than one natural eyeshadow color such as champagne, subtle rose gold, or light taupe to add a bit of dimension and a healthy glow to your eyes.
Again, use your ring fingers for a light application and make sure to extend the color to the inner eye area for a lovely shimmer that can make the eyes look brighter and more awake.
6. Use a bright under-eye color.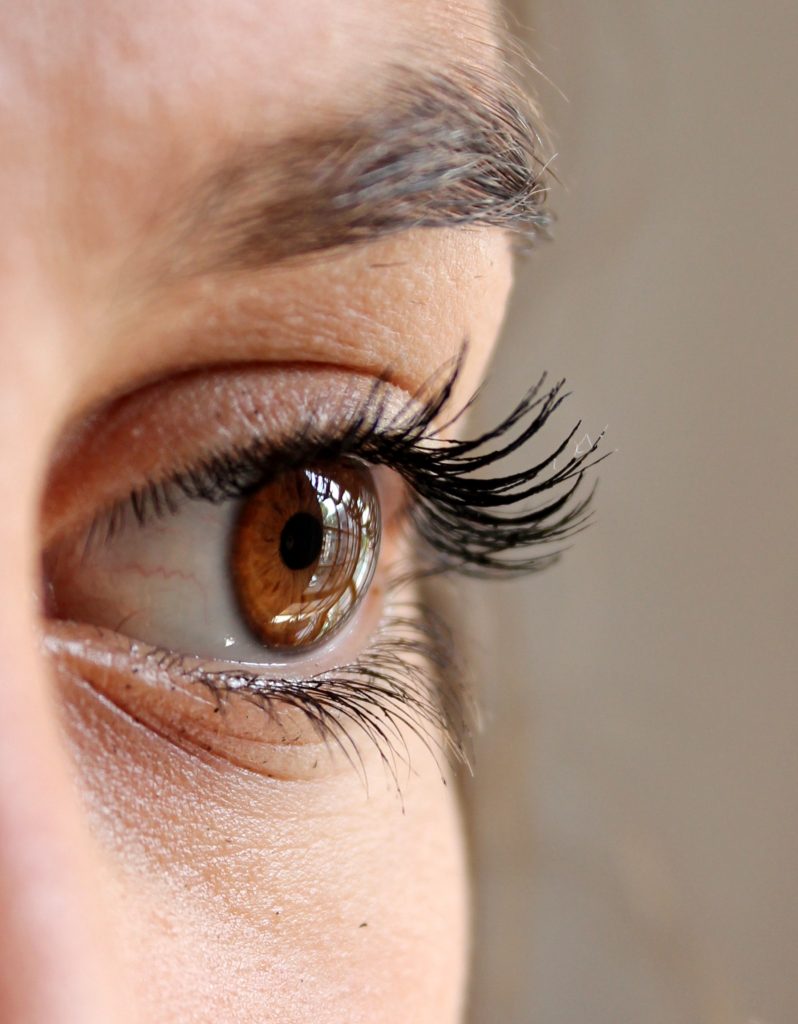 Image Credit: Pixabay
Do not be afraid to use a pop of bright color to line under your eyes. This simple addition is what will transform your healthy neutral look into a statement one.
For brown eyes, cobalt blue eyeliner will look great. If you have hazel eyes, try mustard yellow. For green eyes, grape or purple hues look fantastic. Meanwhile, for blue eyes, you can play around with mint and turquoise. You can learn about these standout shades for specific eye colors by joining a makeup master class.
7. Be generous with mascara.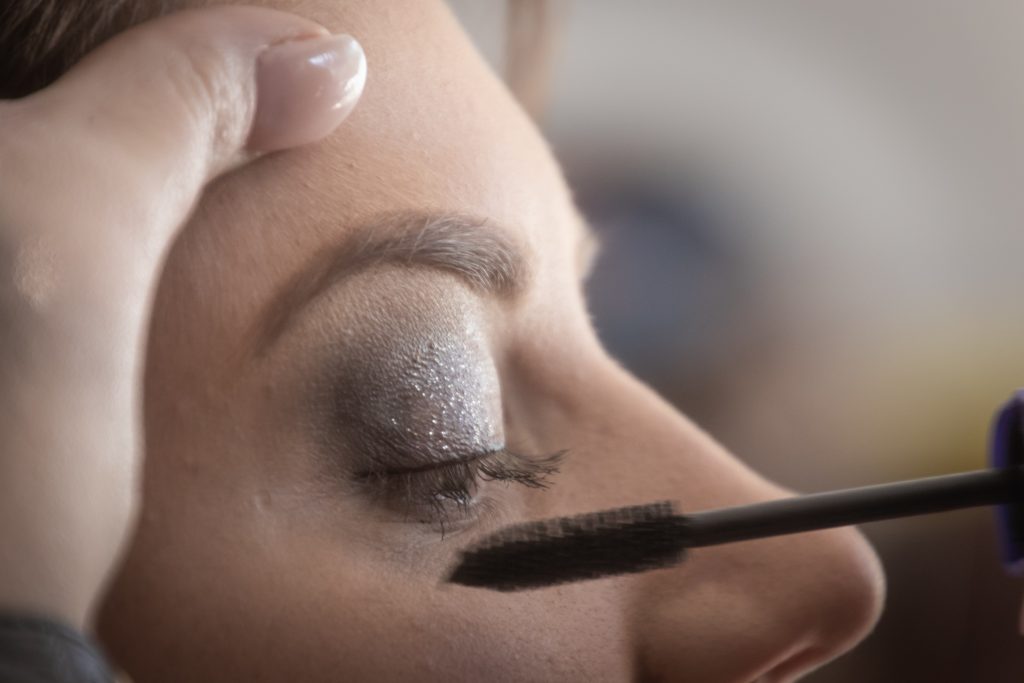 Image Credit: Magda Ehlers for Pexels
Don't bother with falsies. Instead, find yourself a fantastic volumizing, lengthening, and curling mascara that you can build up. Apply this mascara from root to tip to create the illusion of bigger eyes.
Mascara is a game-changer because it can give your basic makeup a sexier look. Plus, darkening and extending your lashes upward will give you an instant facelift.
8. Apply a lip topper.
Whatever color of lipstick you choose to use to complete your look does not matter. What matters is the topper that gives your lips a fuller and juicier appearance.
Apply lip gloss to the center of your lower lip for that pretty pout. But, if you want to create the illusion of fuller puckers, use the gloss to line your cupid's bow. Now, if you do not like the sticky feel of lip gloss, try a shimmer powder, especially to highlight the cupid's bow.
Minimal makeup does not always need to be a neutral look all the time. With just a few smart changes using multi-tasking products, you can create a standout look with less effort in no time.
About the Author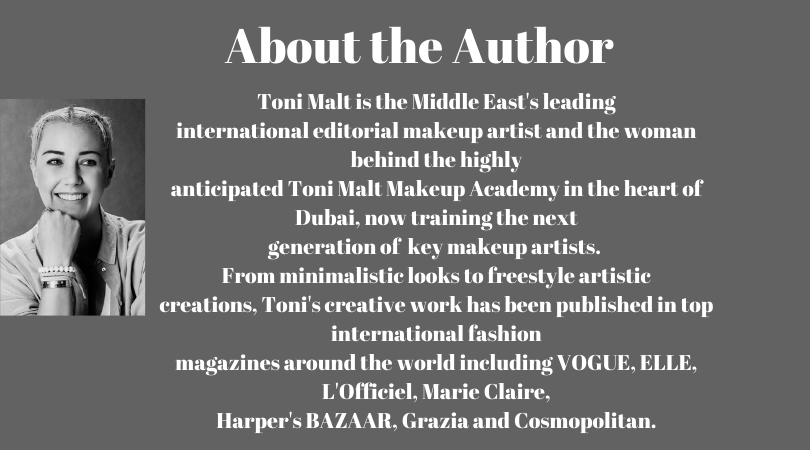 Toni Malt is the Middle East's leading international editorial makeup artist and the woman behind the highly anticipated Toni Malt Makeup Academy in the heart of Dubai, now training the next generation of key makeup artists. From minimalistic looks to freestyle artistic creations, Toni's creative work has been published in top international fashion magazines around the world including VOGUE, ELLE, L'Officiel, Marie Claire, Harper's BAZAAR, Grazia and Cosmopolitan.
Special thanks again to Toni. You can find her on LinkedIn and at Toni Malt Makeup Academy.
Are you a fan of minimal makeup? Will be going for a minimal look this holiday season? Let us know in the comments.
All opinions expressed on the blog appear courtesy of Tamarah Brown for My Own Sense of Fashion © unless otherwise stated (i.e. interviews). No use or reproduction may occur without the written consent of the author. This blog uses affiliate links that generate a small commission from purchases.
Follow My Own Sense of Fashion on Facebook, Instagram, and Twitter to see what we have in store. Let us know what topic you would like next on the blog.